Service Information
Environmental
The two most resonantly beautiful words in the English language are No and Effect, especially when they are combined, say
environmental professionals who strive at every turn to get that oftentimes elusive determination. Although every discipline in the site development chain is important, nothing is more significant than obtaining the FCC NEPA (National Environmental Policy Act) No Effect resolution, an arduous task that can take up to six months or more.
As the licensing agency for communication towers and antennas, the Federal Communications Commission complies with NEPA by requiring licensees to assess all tower project actions for environmental consequences. Tower owners are required to certify compliance with NEPA when applying for an antenna structure registration.
Nine environmentally sensitive categories are reviewed:
Designated Wilderness Area – A review of database maps and files maintained by state Departments of Natural Resources and other agencies
Designated Wildlife Preserves – Reviewing Designated Wilderness areas will also identify Wildlife Preserves
Threatened and Endangered Species or Critical Habitat – A review of database files, surveys and maps maintained by the State Departments of Natural Resources and US Fish & Wildlife Service
Historic Resources – A literature and records search of National Register of Historic Places, State and County Historic Structures Survey, Local registries of historic sites, Archeological site files
Indian Religious Sites – Any Indian Tribe, Native Hawaiian organization or Alaska Native villages and corporation that attaches religious or cultural significance to affected historic properties must be consulted
Floodplains – A Review of the Federal Emergency Management Agency (FEMA) Flood Insurance Rate Maps or Flood Hazard Boundary maps for the project site must be reviewed to identify if the site is located within a 100-year floodplain.
Significant Change in Surface Features (Wetlands, Water Diversion, Deforestation) – A review of National Wetland Inventory Maps, US Army Corp of Engineers wetland mapping to determine whether the project site is located in or near a wetland
Is The Antenna Structure Required to Be Equipped With High Intensity White Lights? – As a standard practice most tower owners use dual mode lighting systems consisting of red lights for night, and medium intensity white light for daylight and twilight.
Radio Frequency Radiation – Confirm that the tower complies with radio frequency exposure standards as stated in 47 CFR Section 1.1310 and 1.1093
In some instances, it is necessary to hire additional outside environmental consultants, scientists, archaeologist or historians to
comply with the NEPA screening review. In filling out the FCC Summary Report, it is important to describe what documents were reviewed and to discuss your findings and any additional field assessment performed to support your findings, where applicable. Attach correspondence, discuss communications with other agencies, in short, provide as much information as possible to ensure acceptance.
There are hosts of other SHPO, Federal, State and Local environmental requirements that must be met. There is no law or regulation stating a Phase 1 is required, but it is highly recommended and is oftentimes a requirement to obtain funding from a lending institution.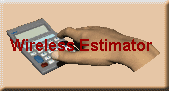 Budgetary pricing for a Phase 1 environmental site assessment is $1,600.00. If a Phase 2 is required it can be anywhere from $2,000.00 to $10,000.00 or more depending upon the site requirements. NEPA assessments generally range from $1,000.00 to $1,250.00 for completing the basic checklist. An asbestos lead survey is $1,500.00 or more and an archeological survey begins at $2,000.00. A hygienist will run $160.00 or more per hour. Pricing for cultural resources, biological assessments and other services will vary greatly based upon the scope of work provided.
New Phase l requirements effective November 1, 2006
New Environmental Protection Agency (EPA) Regulations contained in Title 40 CFR Part 312 become effective on November 1, 2006. The regulations, Standards and Practices for All Appropriate Inquiries, codify all appropriate inquiries (AAI) as required under CERCLA. The regulations specify tasks required to determine the previous ownership and uses of a property for the purposes of meeting the requirements necessary to qualify for certain LLPs under CERCLA. The new regulations specify that only ASTM Standard E1527-05 may be used to comply with the new provisions after November 1, 2006. Therefore, in November 2006, ASTM E1527-05 will become the customary Phase I Standard within the United States and will replace the E1527-00 standard that has been in use since 2000. It is expected to raise pricing for Phase l assessments. See: New EPA Regs .

We recommend that you contact our listed environmental companies and consultants to obtain additional information about their services, capabilities, experience and fees.
Older structures must comply
Although the FCC issued its NEPA rules in 1986, structures built prior to 1986 are not exempt from compliance. NEPA does not set a period in which to come into compliance with the law as environmental problems can change with time. Even if you have never filed an EA on a structure because it was constructed prior to 1986, you are required to come into compliance now, under the
environmental conditions of the structure, as it exists today. Keep in mind, however, that coming into compliance with the NEPA Rules may not require you to file an EA if the conditions under which your structure stands today does not involve any of the categories listed in 1.1307. It simply requires you to conduct a field investigation on the structure to be sure that no negative environmental problems exist today.
Site services vary
Environment impact statements, NEPA checklist reports under FCC guidelines, wetlands assessments and mitigation and asbestos and lead-based paint surveys are just a few of the many environmental services that are available to tower owners. Permitted closure or removal of tanks is an often-found requirement for cell sites as well as responsible party identification and litigation support.