Material/Installation Information
Herbicide applications for tower site roads and compounds are often requirements in the construction documents to control non-
native or invading species of weeds at the site. It is important to ensure that the herbicide that you are using complies with all Federal, state and local regulations. A herbicide product approved in one state might be illegal if you use it in another state. You'll seldom find specific product requirements or application procedures in the project specifications.
Observe the dilution and other product guidelines. Attempts should be made to apply it sufficiently prior to periods of rain to allow for decomposition. The product's label will also identify additional cautions and warnings needed in handling, mixing, using, and storage as well as proper disposal and the level of toxicity.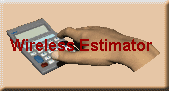 The default pricing in "My Estimator"  is based upon the contractor being on site providing other construction services. Herbicide and installation pricing are included.
We recommend that you contact our valued excavators and site development companies to obtain additional information about your project-specific herbicide requirements.