Material/Installation Information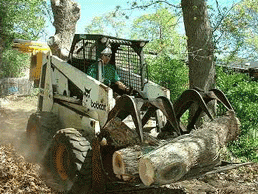 Guy Path Tree Clearing
Guyed tower installations will sometimes call for the contractor to remove the trees and stumps along the guy wire radius; others will allow the stumps to remain in place when cut off at ground level. Some specifications will call for a set path width. Others will identify that the path must be wide enough so that any falling tree adjacent to the path will not be able to reach and damage the guy wire.
Pricing will vary based upon whether the contractor can bury stumps and chip the whole tree and spread the mulch on site or be required to take the materials to a land fill or other location for proper disposal.
Some projects require minimal clearing and small trees and brush can be cleared with a skid steer or a tractor mounted brush hog mower. Other applications require whole tree chippers, hydro-axes, power saws, tree shears and stump grinders.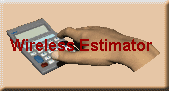 The average default pricing used in "My Estimator"  is for removal of the stumps. Pricing will be reduced if the specifications allow the stumps to remain in place. The pricing is based upon whether the clearing is
Light Clearing (2"-4" in diameter)
Medium Clearing (4" to 6" in diameter)
Heavy Clearing   (exceeding 6" in diameter)

It also calculates the percentage of clearing in a given area and whether the mulched or cut trees can be left on site. This site clearing contractor pricing is for budgetary purposes only as pricing is dependent upon the type, volume, height and diameter of the trees required to be removed as well as site conditions and additional project specifications. The actual cost can vary substantially. Every site requires an on-site evaluation by the contractor to ensure that it is estimated properly.
We recommend that you contact our valued tree clearing firms and site development companies to obtain additional information about your project-specific tree clearing requirements.