Bloggers, social and industry media began asking yesterday whether a man who fell from a cell tower was an industry worker because they had viewed a link to an NBC 10 news video which, other than stating that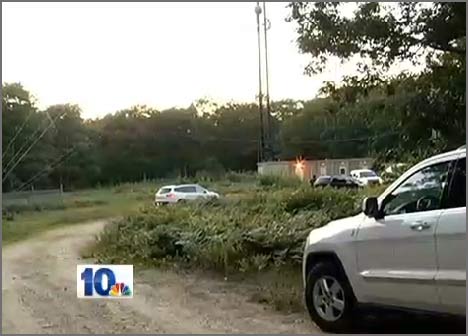 someone had fallen off the tower, provided no details, nor did they.
The ensuing speculation resulted in dozens of emails and numerous calls to Wireless Estimator to fact check the incident. It was believed initially that it wasn't industry related since the video showed the tower site's compound and there were no construction vehicles other than three sedans outside of the gate that appeared to be police vehicles.
This afternoon, Rhode Island State Police, in a press statement, confirmed that the deceased was a 20-year-old man from Narragansett who was not an industry worker.
Authorities identified the man as Tyler Bresnahan of Algonquin Tr. who fell from the remote cell tower located off of a dirt road in Exeter.
State police investigators determined Bresnahan had climbed to the top of the cell phone tower and died from injuries sustained when he fell from the guyed structure, although they did not state how they knew that happened or if anyone else witnessed the fall.