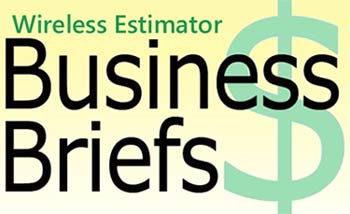 Included in this week's Business Briefs roundup, Ken Meador, who kindled the National Association of Tower Erectors' trade show's explosive growth, is retiring; Telforce Group has picked up Paul Barone to head its Dallas office; Mark Nellis joins B+T group as its controller; Christopher Felder joins the ranks of Maser Consulting; and Mitch Bateman will be leading obstruction lighting manufacturer Flash Technologies' Southeast sales.
Industry trade show innovator Ken Meador set to retire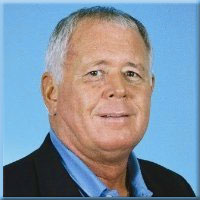 Ken Meador, President Emeritus of TWR Lighting and President and COO of Pharos Marine Automatic Power, Inc., has announced that he will be retiring at the end of this month from a long and successful career in the wireless infrastructure industry.
Meador, who had been in the obstruction lighting industry for 22 years, has been credited with being the engine that successfully drove the National Association of Tower Erectors' trade show in its busiest period of growth during its first 17 years as the event's chairman. He also served on the NATE Board of Directors for nine years.
His marketing skills were honed 20 years before joining TWR, creating successful advertising campaigns on both the agency and client side of the business.
His work, which oftentimes involved extensive international travel, prevented him from enjoying what he will be able to appreciate shortly, less than an hour's drive from his home in Houston, Tex., "Going to Surfside Beach and relaxing."
"What I will truly miss," said Meador, "is the energy and the camaraderie we all shared at NATE's annual event that brought us all together."
Paul Barone Joins TelForce Group as it announces its new Dallas office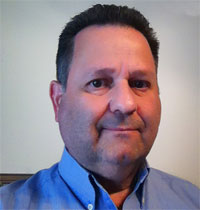 TelForce Group, a national provider of human capital, has announced their continued expansion with the opening a Dallas-based office as well as Paul Barone joining the company as Vice President, Business Development.
Barone brings over 25 years of sales and management experience in the wireless industry to Telforce.
He started in the wireless telecommunication Industry in 1987 with Southwestern Bell Mobile Systems in Dallas. Over his career he's worked directly for Sprint, Cingular, Bell South Mobility, and has strong relationships with AT&T, T-Mobile, Verizon, Sprint, US Cellular, NSN, Samsung, Ericsson, MobileComm, American Tower and Crown Castle. He transitioned to the staffing industry in 2011 where he worked for Fusion Solutions in Dallas.
Ron Deese, founder and President of TelForce said, "TelForce is excited to have Paul join the team. The breadth and depth of his industry knowledge and personal relationships with carriers and general contractors will be key to the added success of our company."
Barone currently resides in the Dallas area and enjoys sports and spending time with his family.
B+T's new controller, Marc Nellis, joins other new hires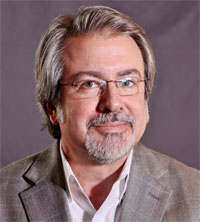 B+T Group, a leading full-service engineering, construction and technical services firm specializing in the wireless industry, has announced the hiring of several employees in its offices across the country, including two at its Tulsa, Okla. headquarters.
Marc Nellis joins the company as the Controller for B+T Group. Nellis, who is a Certified Public Accountant, will be based at the company's headquarters in Tulsa.
David Schatzmann comes to B+T Group as a Senior Network Engineer in the company's headquarters. Schatzmann, who most recently worked at Cox Business, also worked for EasyTEL Communications, Inc., and has his Master of Science in Accounting.
Marcus Emfinger joins B+T Group as an RF Engineer in the DAS|Small Cell Group in the company's Alpharetta, Ga. office.  Emfinger comes to B+T Group from CTS, LLC, and in his 15-plus years working as an engineer in the telecommunications industry, also worked at Verizon Wireless, Trilogy and Cellular South.
Brandt Dozier joins B+T Group as the Regional Vice President of Sales, and will office in Houston, Tex. Dozier comes to B+T Group from his own firm, Development Solutions Partners Inc., and previously worked for LFC, Bechtel, and SBA.
Justin Mulhall joins the B+T Group team as a Southwest Region Account Executive, and will operate out of the Phoenix office. Mulhall comes to B+T Group from Pinnacle Wireless, and his prior work experience includes AT&T and Black & Veatch.
Doug Brooks is an Account Executive for B+T Group in the Philadelphia, Pennsylvania area. Brooks most recently worked as an account manager and IT recruiter for TEKsystems.
Christopher Felder brought on board to assist Maser Consulting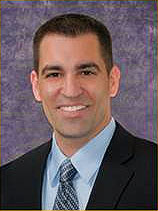 Maser Consulting P.A., a multi-discipline, engineering firm with a unique balance of public sector experience, has announced that Christopher Felder has joined the firm as its Telecommunications Geographic Discipline Leader at their Tampa, Fla. office.
Employing over 500 professionals nationally, the company has consistently been recognized by Engineering News Record as a Top 500 Design Firm, and ranked on The Zweig Group Hot Firm List of fastest growing companies.
Maser Consulting offers a wealth of in-house resources and capabilities that continually provide quality, innovative and cost effective telecommunication services, nationwide, including site acquisition, zoning/permitting and related support, construction design/drawing preparation, structural design/analysis, land survey and measurement services, small cell design, geotechnical engineering, and environmental engineering.
Flash Technology promotes Mitch Bateman to key sales position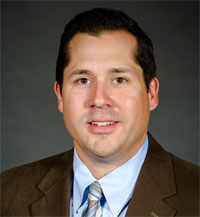 Flash Technology, a premiere obstruction lighting manufacturer, has announced the appointment of Mitch Bateman as the Regional Sales Manager for the Southeast.
Bateman works out of the corporate office in Franklin, Tenn., and will have sales responsibilities for all major markets.  He began his career with Flash Technology in 2001 and has served in several positions including Manager of the Network Operations Center, and Product Manager.
Bateman is a graduate from Western Kentucky University with a bachelor's degree in Computer Science and a minor in Marketing.