Chattanooga, Tenn. businessman G. Larry Wells Jr. died at his home in Hixson last night. He was 50.
Wells, a native of Dayto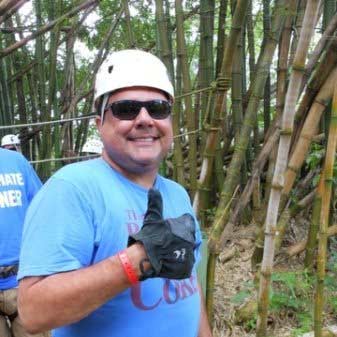 n, had developed a network of cell towers through his Wireless Properties firm.
Wells had over 28 years of experience in the wireless communications industry.  He began his career in 1985 when he operated a successful cellular telephone sales agency for Cellular One of Chattanooga.  Prior to Wireless Properties, in 1992, Wells founded and was President of Signal One, a regional wireless tower site developer and operator.
Signal One was acquired by AAT Communications Corp. which was later acquired by SBA Communications.
Wells' other wireless interests have included paging in Southern California and the Southeast as well as being a substantial investor in six PCS BTA licenses in the Southern USA.  He attended the University of Tennessee where he studied pre-medical/biology.  He was active in community affairs, charities, local, state and federal politics.  Wells also served as a Commissioner of the Chattanooga Metropolitan Airport Authority from 2006 – 2010.
According to Wireless Estimator's Top 100 Database, Wireless Properties owns 35 towers.
Service announcements will be provided when they become known.