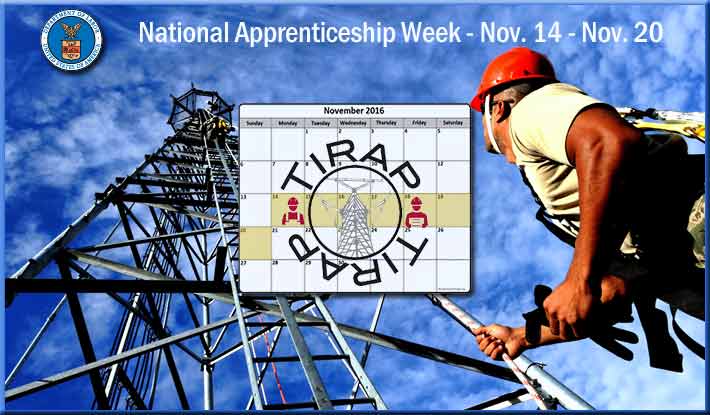 Midwest Underground Technology Inc./Sabre Industries (MUTI), in partnership with the U.S. Department of Labor, today announced its continued support for Registered Apprenticeship Programs as part of the second annual National Apprenticeship Week.
MUTI said it is proud to offer the first registered apprenticeship for Telecommunication Tower Technicians in the country. Going into its second year, the apprenticeship program has trained hundreds of employees in an ever-growing, dynamic industry.
"Our Apprenticeship program has truly transformed our company," said Scott Kisting, Senior Vice President of Risk and Compliance. "Since its founding in 2015, we've seen our business grow, our productivity skyrocket, and our employee turnover significantly decrease. I highly encourage those in our business community to explore options in establishing their own Apprenticeship programs."
Kisting continued, "On the other hand, we strongly suggest hard-working, passionate individuals who want hands-on career training, a national industry certification, and pathways for growth contact us to learn more about this great opportunity!"
Apprenticeship is an "earn and learn" training model that combines work-based learning with related classroom instruction using the highest industry standards. According to Ronda Kliman, Apprenticeship and Training Coordinator with the U.S. Department of Labor, companies that offer apprenticeship programs can diversify their workforce, improve productivity and profitability, standardize training, reduce turnover, receive tax credits, and more.