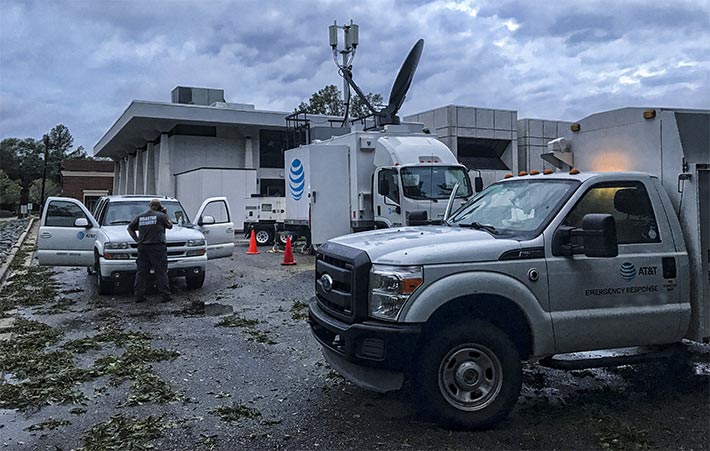 Hurricane Florence put FirstNet to the test. And the public safety network has been standing up to the challenge, according to AT&T.
The carrier said they have been working across national, state and local agencies to keep emergency responders connected to the critical information they need to communicate and coordinate their storm response.
Here are a few highlights of how they delivered for the agencies and individuals:
Burned the midnight oil with Horry County FirstNet subscribers to add hotspots to their devices.
Supported the City of Whiteville's emergency response efforts by deploying a SatCOLT (Satellite Cell on Light Truck) to the Whiteville Fire Department staging area. What's unique about this deployment, AT&T said, is it's Band 14 only, so it boosts connectivity for first responders on FirstNet without interfering with the coverage and capacity they already have.  AT&T gave thanks to the North Carolina State Highway Patrol for helping their team coordinate the quickest and safest route to make this deployment happen.
Deployed a COW to bring FirstNet connectivity to a FEMA staging location to support their response and recovery efforts as they assist those affected by Hurricane Florence.
Restored connectivity for the Midway Fire Department in Georgetown County within hours of learning about service disruptions.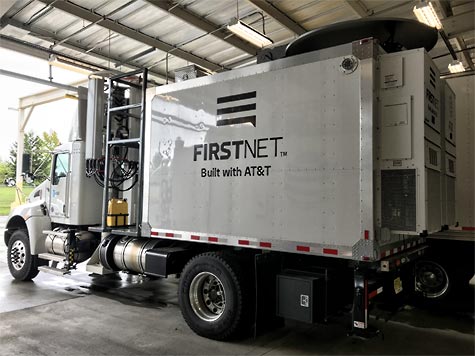 AT&T also promoted their unthrottled access to their network as they work to keep communities safe.
"Helping public safety achieve their mission is our priority. As the storm pushes on, we'll continue to stand by the men and women who put their lives on the line, day in and day out, to protect and support our communities," AT&T said in a statement.