Two unnamed men were injured this afternoon when the tower they were working on in Hempfield Township, Westmoreland County, Pennsylvania collapsed.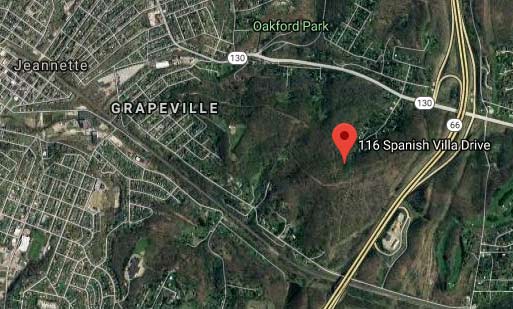 According to multiple news reports the men were taken to a hospital with serious but not life-threatening injuries after falling aproximately 30 feet.
Firefighters and paramedics had to use all-terrain vehicles to rescue the pair off of a hilltop wooded area off of Spanish Villa Drive near Route 130.
All news reports indicated that it was a cell tower that they were working on, but an aerial photograph taken by KDKA2, pictured above, shows what appears to be a Rohn 55 structure that might have been sitting on top of a pedestal and not capable of supporting cell antennas.
WPIX had a video of the men being taken down from the work site. Their report said the men were saved from being seriously injured because the tower collapsed upon a fence.
Workers from two companies were there at the time — one that owns the tower and a second subcontractor that was erecting it, said Jamie Shaw, Hempfield  Township director of code and safety.
Wireless Estimator will provide additional information when it becomes available.