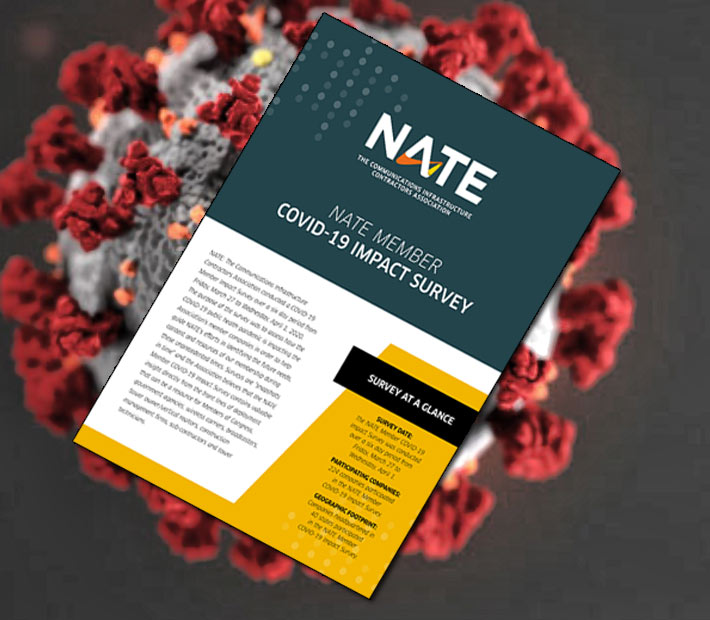 NATE: The Communications Infrastructure Contractors Association today unveiled the results of the Association's Member COVID-19 Impact Survey. The survey provides some interesting details such as 24% of their members stating that they pulled tower crews from the field.
The survey, conducted over a six day period from Friday, March 27 to Wednesday, April 1, 2020, included responses from 224 member companies with headquarters in 40 different states. NATE conducted the survey to assess how the COVID-19 public health pandemic is currently impacting the industry.in order to help provide guidance on the Association's efforts to identify future needs and resources of its membership during these unprecedented times.
"Surveys are snapshots in time and the Association believes that the NATE Member COVID-19 Impact Survey contains valuable insight directly from the front lines of deployment that can be a resource for Members of Congress, government agencies, wireless carriers, broadcasters, tower owner/vertical realtors, construction management firms, sub-contractors and tower technicians during this very fluid pandemic situation," stated President & CEO Todd Schlekeway.