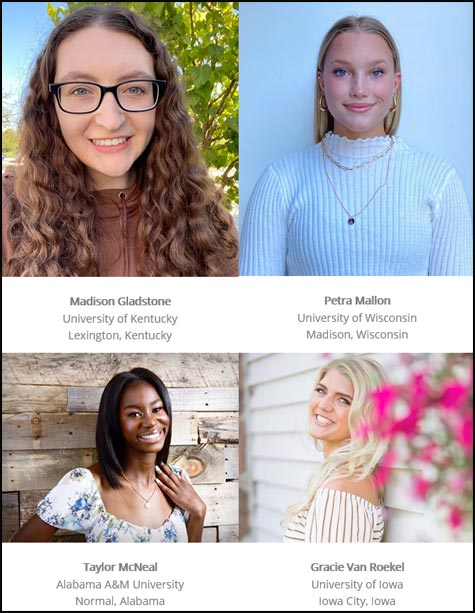 Women of NATE (WON) is pleased to announce that four outstanding recipients have been selected to receive the 2022 WON Education Scholarship. The scholarship was designed to encourage and inspire more women to enter the tower and communications infrastructure, construction, service, and maintenance industries. Scholarship recipients will receive $1,000 each, which will go directly to the college/educational institution to be utilized as tuition assistance.
WON Chairwoman Andy Page Lee of Lee Antenna & Line Service, Inc. stated, "Women of NATE is proud to offer women a platform to help further their educational goals. We are pleased to support these outstanding future leaders as their contributions will play a critical role toward our industry's success."
"Education is a necessary component for supporting the success of women in the communications industry," stated NATE Board Member and WON Committee Member Jessica Cobb, CEO of MDTS. "The recipients of the WON Scholarship are extremely talented women. I look forward to seeing what they will achieve as a result of continuing to grow their skills," added Cobb.
Please join WON in congratulating the 2022 scholarship recipients. We wish them educational, professional, and personal success. In addition, WON would like to extend their gratitude to the anonymous donor who very generously provided funds that enabled additional scholarships to be awarded again this year.