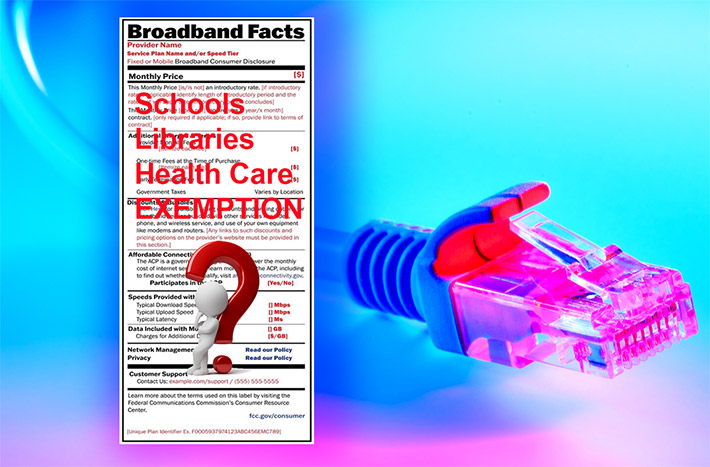 Although Crown Castle has informed the FCC that it supports the new broadband "nutrition" labels for mass market retailers, they want the agency to clarify that new required labels containing metrics about internet service to apply only to mass-market retail and not to the services provided to schools, libraries and health care under FCC universal service programs.
In November, the  FCC adopted rules that require broadband providers to display easy-to-understand labels to allow consumers to comparison shop for broadband services. In a further notice of proposed rulemaking, the Commission announced it was seeking comments on issues related to more comprehensive details on the labels.
On January 17, 2023, a coalition of Cincinnati Bell Telephone, Crown Castle, Metro Fiber net, and Uniti Fiber filed a joint petition for clarification or reconsideration.
They claimed that labeling customized services only when provided through the E-Rate and RHC programs was burdensome and problematic. For example, they noted that the Alexandria Public School District in Virginia opened bidding to provide pricing for multiple levels of bandwidth.
"Even if a service provider could develop a label for the Alexandria School District proposal, given the inflexibility of the format, it would need to draft at least ten unique broadband nutrition labels and then provide labels for those speeds during the two option years," the petition said.
Also, on January 17, 2023, Crown Castle followed up with a letter to FCC Secretary Marlene H. Dortch about a meeting with FCC staff to register their concerns and clarify that enterprise and special access services provided through the programs are not subject to the label requirement.