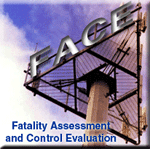 Lower-tiered subcontractors need to be qualified by tower owners
I am somewhat familiar with this accident having originally bid against the company that won the bid based on a lower price than ours. We were also asked to go down after the accident and secure the tower and remove the tangled cable, so we had a chance to look at things closely.
After reading the NIOSH description of events there is not much more to say. If you operate in such an unsafe fashion with inadequate equipment as this crew did, you will eventually have something bad happen. But this accident, as is true with so many others, begs the question: why do owners allow second and third tier subcontractors to end up doing their work without first qualifying the subcontractor in the same way they would the prime contractor?
With all the accidents and deaths occurring so far in 2006, one has to wonder how many of those killed or hurt worked for second or third tier subcontractors. It is my feeling that if you were to track this you would be surprised by how many were not prime contractors. The obvious problem with subcontracting the work out at several levels is that each layer takes some of the money available to accomplish the task. By the time it gets to the final company, they likely need to cut corners to get the job done and have any hope of profit. In my sad experience, one of the first things to be cut is safety since it is not absolutely necessary to accomplish the task.
It's my opinion that the owner of the job needs to limit subcontracting of the work unless he first qualifies the subcontractor the same way he would the prime contractor. It's a matter of safety.
Craig Snyder, President
Sioux Falls Tower & Communications
Sioux Falls, SD