• • • • • • • • • • • •

Florida protesters concerned about trees replaced by cell site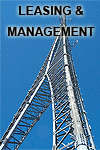 May 31, 2007
JACKSONVILLE, FL - Twenty protesters picketed outside of a San Jose church yesterday, asking the community to not build a cell tower at the Christ the Messiah Church. The church recently authorized a new 150-foot tower to be built on its property. However, residents said they're worried about the trees that would have to come down so the tower could go up. Throughout the day, protesters were at the church, speaking out and carrying signs that read: "Save our trees" and "No cell tower." A public hearing before the Tower Review Committee is scheduled June 14 to discuss the tower zoning approval.

Cell tower gets poor marks from teachers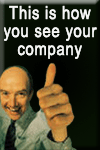 May 31, 2007
CASTROVILLE, CA - An 85-foot cell phone tower planned for the campus of the North Monterey County High School might be stalled because some teachers and students are concerned about possible health dangers and wants authorities to review their approval. "The school campus is not an appropriate place for a possible health threat," said Whitney Grummon, a teacher and coordinator for the school and library improvement program at North Monterey County High School. Plans to build the tower have been in the works since 2004 when the North Monterey County school district signed an agreement with T-Mobile to finance the project in exchange for attaching a cellular phone antenna to the tower. The California Division of the State Architect, which oversees construction in schools, approved the plan in April. The structure will also be used for a wireless internet service. T-Mobile is paying the district $1,200 per month during the first five years of their contract.

Texas city to lodge FCC complaint over T-Mobile monopole
May 30, 2007
EL PASO, TX - The City Council voted unanimously to lodge an official complaint against T-Mobile with the Federal Communications Commission, stating that the carrier circumvented FCC rules when the erected the tower last June. Among other allegations, they say T-Mobile failed to notify residents of the nearby historic district of its plans and failed to meet with them, as the FCC requires. The said T-Mobile also incorrectly stated that the tower would be set back far enough from Piedras to reduce its visual impact on the neighborhood when, in fact, it was erected 15 feet from the street. A T-Mobile spokeswoman said she was concerned because the city did not contact them about the problem prior to the council meeting.
• • • more

Attorney hires lawyer to fight installation of 150-foot tower
May 30, 2007
STANWOOD, WA - A lawyer who represents himself has a fool for a client. A Stanwood attorney believes in that adage and has hired another attorney that has won a tower siting case to keep a T-Mobile 150-foot self supporting tower from being built near his home. He likens the intrusion to "living in an industrial complex," but T-Mobile says the tower is necessary to give its customers living in the Lake Ketchum area reception at home. The company wanted to locate the tower in a commercial or industrial area, but the nearest one was more than a mile away - too far to provide effective coverage.
• • • more

Missionary Ridge "politically motivated" ruling shocks and saddens tower owner
May 29, 2007
CHATTANOOGA, TN - Although Wireless Properties president Larry Wells said Friday he is "saddened and shocked" by an adverse ruling from the Federal Communications Commission on a planned cell tower on the side of Missionary Ridge, he blasted the FCC for a "politically motivated decision".
Representative. Zach Wamp and Senators Lamar Alexander and Bob Corker had written the FCC asking it to re-evaluate the tower they said would be in the view of the National Park Service's Bragg Reservation.
The FCC on Thursday denied the petition of Wireless Properties and said it should refile its application to provide a full review. Wireless Properties began site clearing and foundation work on the structure earlier this month.
Wells said, "The FCC becomes the second taxpayer-funded federal agency to not follow time-tested federal statutes, violate the Bill of Rights and trample the United States Constitution.
• • • more

Tower being considered despite horse fertility fears
May 25, 2007
CONEWAGO TOWNSHIP, PA - Township supervisors took the advice of the community's planning commission this week to allow T-Mobile to begin preliminary plans to build a 170-foot communications tower in the south end of the township despite an appeal filed last year by a nearby horse breeder stating that the board did not take into account the tower would pose to horse breeding. T-Mobile already has answered the breeder's concerns by contacting veterinary experts who performed studies showing telecommunications towers do not adversely affect a horse's fertility or health. The studies have been forwarded to an Adams County judge for a decision.
• • • more

Permanent cell sites upgraded and COLTS added for Indy 500 coverage
May 24, 2007
INDIANAPOLIS, IN - Verizon Wireless experienced a 323 percent spike in network usage during the Indianapolis 500 from 2002 to 2006. The company anticipates a surge in network activity again this year and has increased voice capacity by 33 percent and data capacity by 100 percent. The improvements include upgrading several permanent cell sites that provide service to the Indianapolis Motor Speedway and its surrounding area as well as activating a temporary cell site, referred to as a COLT (cell on light truck). The COLT is a fully functional, generator-powered mobile cell site that enhances wireless capacity in a specific location. Verizon Wireless herded in its COLT near 30th Street and Georgetown Road.

Verizon eyes Lincolnville site, but is waiting for National Grid outcome
May 23, 2007
LINCOLNVILLE, ME - Verizon Wireless says it needs to build a 150-foot monopole in the community to provide adequate coverage for its customers on the eastern portion of land off of Route 1 owned by William Munroe. Another parcel of land owned by Munroe has been a contested location where National Grid Communications is in a third appeal following another Lincolnville Planning Board rejection of siting a cell tower along Route 1. A local historian, said the hills where the tower is to be located figure in the history of Lincolnville for it was where the first settlers built their log cabins, behind the ridge lines so that the smoke from their fires couldn't be seen by passing British warships. Similar to the settlers' smoke, community officials don't want the tower to be seen. Verizon is waiting to learn of National Grid's appellate outcome before proceeding.
• • • more

Following a community protest, church bells will not peal for Cingular
May 23, 2007
SAN PEDRO, CA - San Pedro residents appealed to St. Peter's Episcopal Church to not move forward in concealing a Cingular cell site in the church's bell tower. Although the antenna was not considered to be harmful, the church's board of directors bowed to community protests and decided last week to cancel the project, according to the Rev. Sarah K. Belknap, the church's rector. Belknap said, "Our priority is to serve the larger community. We don't want anything to stand in the way of that." A local councilwoman said it was a tough issue, but the church's decision had restored the sprit of peace in the neighborhood.

Missouri community extends interim application period
May 22, 2007
OSAGE BEACH, MO - An interim application for cell tower sites has been extended until June 8 by city officials. The board of aldermen adopted a 90-day interim application process for companies seeking to build cell phone towers inside the city limits in March. It was set to expire this month. The extension was made in order to comply with state statutes that require a 15-day notice for changes to the zoning code. city staff has been working with the Center for Municipal Solutions, a company that provides consulting services to cities looking for direction. CMS is assisting the city to determine what needs to be addressed in the ordinances. In the meantime, any company wanting to make an application can do so, but will have to post an $8,500 fee to cover consulting costs.

Honeybees make a comeback, only in arsenal of objections
May 21, 2007
BARRINGTON HILLS, IL - Although there has been no documentation that their demise is a product of cell tower radiation, the dwindling honeybee population was a concern of one resident who didn't want an American Tower Corporation self supporting tower installed in the northeast corner of the Barrington Countryside Park District's 15-acre horse-riding center on Bateman Road. The 190-foot tower with four signed leases would not be lamped, but residents said that it could endanger helicopters or those traveling in hot air balloons. One homeowner explained, "I don't want my bedroom, and my children's bedroom, to be in the footprint of the beam pattern of those cell sites because they're emitting electromagnetic, high-powered radiation into our bodies and into our brains."
• • • more

Tower site delayed by foundation construction that was spiritually inappropriate
May 18, 2007
WESTON, CT - The 185-foot Sprint-funded self supporting tower has been erected, the generator is in, the equipment shelter is in place and AC power is installed, but the telco lines for the town's second cell phone tower are being delayed. Normally, the site contractor would be doing a slow burn, but in Weston the town is also joining in being upset by the delay. Their emergency community services can't be fully operational until AT&T installs the lines. The project was also held up when a historic preservation officer from the Narragansett Indian Tribal Nation walked the Weston cell tower site and determined blasting could not be used during construction for spiritual reasons.
• • • more

Eight-hundred-foot municipal building buffer is RF end run
May 18, 2007
BILLERICA, MA - In recent hearings Omnipoint has outlined its plans to construct communications towers at the east and west Billerica fire stations. Many firemen and residents voiced their concern about the health effects of radio frequency emissions. The president of the International Association of Firefighters Union local 1495 is requesting that town officials adopt a resolution to prohibit the construction of a wireless facility within 800 feet of a municipal building. Billerica already has a 250-foot buffer for residential areas and an 800-foot buffer for schools. Local firemen were informed that, according to the Federal Telecommunications Act of 1996, a board cannot deny the construction of a wireless tower on the basis of health effects, so long as the projected emissions comply with the federal standards. The 800-foot buffer has the appearance of an end run around their concern about RF emissions.
• • • more

T-Mobile Pennsylvania site rejection to end back in court again
May 17, 2007
WARMINSTER TOWNSHIP, PA - T-Mobile's plan to place a cell phone tower at the Warminster Fire Department station at Ivy Street and Madison Avenue was derailed this week when township supervisors turned the application down. However, T-Mobile says it needs the site and will fight the case in Commonwealth Court.
Warminster's Zoning Hearing Board previously rejected T-Mobile's application last year and that decision was subsequently appealed to Montgomery County Common Pleas Court. However, the judge presiding over the case suggested T-Mobile and the township talk it over before proceeding with litigation. Responsive to residents' concerns about the 120' monopole, T-Mobile, said it would reduce it 10 feet, but they said the concession meant that it would limit the tower to one fewer carrier, and would require an additional tower somewhere else in the township.
• • • more

Verizon delays Arkansas decision in order to view other sites
May 17, 2007
ROGERS, AR - Verizon Wireless diffused its opposition to a planned cell tower on Tuesday by asking a decision be delayed while the company considers at least two other locations. The Rogers Planning Commission complied, but first allowed comments from a representative of the estimated 50 opponents who attended. An opposing neighbor said Verizon was wise to attempt to locate the tower in another location, noting a 1996 court ruling against a cellular company because the company had not attempted to find alternative locations.
• • • more

Many residents for Idaho tower, but planning commission nixes proposal
May 16, 2007
BELLEVUE, ID - Idaho Tower Co.'s proposal for a 100-foot monopole was turned down earlier this week by the city's Planning and Zoning Commission, despite the existence of numerous cell phone coverage "dead zones" within Bellevue and support of numerous residents that wanted to obtain better cell phone coverage in the community for personal, business and emergency reasons.Idaho Tower was required to request a variance to the city ordinance that allows a maximum height of 40 feet in a light-industrial zone. The commission said they had concerns about how the monopole could effect the aesthetics of the downtown community where it was to be built. Idaho Tower Co. can appeal the decision to the City Council.
• • • more

Planning commissioners embrace two tower proposals
May 16, 2007
BOTETOURT, VA - Two new requests for a special exception permit were unanimously granted by the Botetourt County Planning Commission this week to allow expanded coverage for nTelos and as many as three other carriers if they are approved. The requests go before the Board of Supervisors on May 22. A lack of coverage along communities on US 220 will benefit from the new cell phone towers. Verizon and Nextel have offered letters of intent to co-locate services on the towers. Both self supporting tower structures will be 199-feet.
• • • more

Some North Carolina communities opposing siting legislation
May 15, 2007
RALEIGH, NC - The telecommunications industry is trying to reduce the amount of information that wireless infrastructure builders have to provide in order to shorten the application process for cell towers. They zoning boards to evaluate their applications for wireless coverage in the same manner as other commercial endeavors, according to Brian Hurley, the chairman of the Carolinas Wireless Association. Some cities are opposing the proposed legislation.
• • • more

California city council to consider new cell tower locations
May 14, 2007
PASO ROBLES, CA - The Paso Robles City Council is considering expanding cell tower locations beyond the allowable industrial and commercial zones where they can be currently permitted. They are considering whether to allow cell towers in public places such as schools, churches and community buildings and in parks and golf coursed. Verizon Wireless is requesting to build a concealed site inside a stadium light at Paso Robles High School in addition to a monopine at the the Paso Robles Golf Club.
• • • more

Ohio city's 200-foot distance rule and lighting preference debated
May 12, 2007
GAHANNA, OH - A handful of Gahanna residents were concerned about the distance that a cell tower can be from a resident's home and voiced their opinions at a public hearing of the City Council earlier this week where wireless zoning changes were presented. The city's proposed code requires that cell towers cannot be closer to a residence than 200 feet. However, it was discussed that several cities stipulate that the distance from a residence must be based upon a specific cell tower height such as four times the distance of the cell tower height. A resident said he opposes the legislation as written and is concerned about portions of the code that are too vague. For instance, he said, the code states towers should use lighting that is least disturbing, something he believes is too subjective.
• • • more

Mixed reviews for 70-foot self supporter on top of town hall
May 11, 2007
MILFORD, NH - A new communications tower was erected on top of Town Hall last week and it's getting mixed reviews. Some say it's ugly; others call it a sign of progress. The cell tower will transmit radio signals for the police, fire, ambulance and Department of Public Works, and be used by U.S. Cellular, which is paying for the tower. The project has taken six years, but the new 70-foot self supporting tower will replace two existing towers, one which is loaded over its capacity to support the antennas and transmission lines.
• • • more

Cellco Partnership is resolute in New Jersey tower quest
May 10, 2007
LAWRENCE TOWNSHIP, NJ - The Cellco Partnership will again be going before the Zoning Board of Adjustment on May 16 to build a 140-foot cell tower. Cellco has been fighting the township for eight years in its quest to build the tower, which it claims is necessary to provide reception for cell phone users. In 1999 they were rejected and sued to build a 120-foot tower, lost and then appealed the decision, and lost again. They came back in 2006 and the board refused to hear their application. However, state Superior Court Judge Linda Feinberg ruled that the board should hear the application since it is now a 140-foot tower and involves four co-applicants.
• • • more

Residents don't want to view flagpole site next to their property
May 9, 2007
ISELIN, NJ - A homeowner says when he bought his home he knew it was next to a rail line. He says he doesn't mind the trains, but he said he could never get used to a 120-foot flagpole. He also believes that he would never be able to sell his home. Omnipoint Communications Inc. proposes to install the cell tower along with a 600-square-foot equipment compound. The cell tower and equipment building will be enclosed by a 6-foot-high board-on-board fence. The Zoning Board will hear the cell tower application at 7:30 p.m. on May 17 in council chambers at town hall.
• • • more

Supervisor says there is no history of injuries or illnesses from towers
May 9, 2007
BLOOMING GROVE, NY - Supervisor Charlie Bohan said that in reference to community health concerns about two 150-foot cell towers that are going to be constructed on town property, he has contacted the Centers for Disease Prevention and Control and was informed that there is no history of injuries or illnesses from cell towers. The proposal will be heard by the Zoning Board of Appeals tonight at 7:30 at Town Hall; it will go before the Planning Board for a second time May 23.

Acton wants inaction on cell towers if moratorium is passed
May 8, 2007
ACTON, MA - Residents will vote on a proposal this Thursday to temporarily ban cellular towers in town while a committee studies the best way to further regulate their placement. The moratorium would give the committee time to review the town's bylaw and come up with recommendations for a Town Meeting in the fall. A group of residents submitted an agenda item for the regular Town Meeting last month that would have prohibited cell towers in all residential areas and near schools. However, the proposal failed after town officials raised concerns that it was too broad and could expose the town to lawsuits.
• • • more

Wallowa County unveils draft ordinance
May 7, 2007
ENTERPRISE, OR - Wallowa County is getting its "ducks in a row" in the event a large wind farm or cell tower application is submitted to the county.Draft ordinances for wind generation and wireless communication towers were recently presented to the Wallowa County Planning Commission.Copies of the draft ordinances may be obtained at the Wallowa County Courthouse, 101 S. River St., Enterprise.

Flagpole sans flag proposed by Verizon
May 7, 2007
TEWKSBURY, MA - Sixteen months after it first was erected in front of the South Fire Station, a tower that has drawn the ire of South Tewksbury residents is a step closer to being removed. Verizon submitted a proposal last Friday, agreeing to demolish the 140-foot-high tower, which is owned by Sprint, and construct a new one 80 feet away if it is granted a lease for the new facility. In its request for proposals, Tewksbury required that the new tower be once again concealed as a flagpole, although it will not have a flag attached to it. It will also be 10-feet higher due to a change in the nearby terrain.
• • • more

Senators take battle site tower battle back to FCC for review
May 6, 2007
CHATTANOOGA, TN - Three Tennessee lawmakers urged federal agencies to reconsider their decision to allow a cell tower to be built near a Civil War battlefield. In letters yesterday to the Federal Communications Commission, Senators Lamar Alexander and Bob Corker, along with Congressman Zach Wamp, said the tower could have an adverse impact on the historic property. The 150-foot tower is planned for Missionary Ridge, near Bragg Reservation in Chattanooga. Preservationists have said the tower conflicts with efforts to protect the Battle of Chattanooga site.
• • • more

Positive light shed on cell tower benefits in Oklahoma
May 3, 2007
SOUTHWEST OKLAHOMA - Although it is popular by anti-tower activists to eschew the benefits of having the ability to contact emergency services if there are adequate cell tower sites in their neighborhood, Oklahoma residents are welcoming another benefit provided by cell towers - the ability to be warned of approaching tornadoes. A new research project by the University of Oklahoma in Norman shows that supplementary radar systems on cell towers will be the first to see a tornado because they have the ability to look below the normal Doppler systems and can see the tornado or funnel immediately. The system has been placed on four cell towers. The project's design requires the equipment to be placed on 100 towers in the state.
• • • more

Verizon sees 15-foot height reduction and flagpole as community concession
May 3, 2007
COEUR d'ALENE, WA - What began as a request to site a 115-foot cell tower, to address visibility concerns, has been scaled down to a 100-foot flagpole structure at Lake City High School. Verizon Wireless' application is expected to be heard at the June 12 meeting of the Coeur d'Alene Planning Commission. The tower will still be above the height limit for the area by about 57 feet, so Verizon will need to obtain a height variance from the city planning and zoning commission and a special-use permit for the residential area. Verizon would pay the school district about $1,000 a month to lease the property.
• • • more

Firefighters will benefit from lease, but are against tower
May 3, 2007
OAK PARK, CA - An 80-foot cell tower for T-Mobile is being proposed for Fire Station 36 on Deerhill Road that will provide up to $24,000 annually to fund firefighters' salaries, benefits and computers. However, firefighters have let the district know they oppose the cell tower project, stating that they believe the health of firefighters will be negatively affected by the cellular equipment. Although firefighters at a neighboring county station where wireless antennas were installed have suffered headaches, dizziness and other symptoms, they were unsuccessful in having the antennas removed. Research is being conducted by the International Association of Firefighters to determine health related risks from wireless antennas, a spokesman said.
• • • more

Two hour Maine meeting preps attorneys for May 17 debate
May 2, 2007
LINCOLNVILLE, ME - For two hours last Thursday, Lincolnville's Board of Appeals listened to lawyers debate whether or not the town's planning board erred in denying a cell tower permit to National Grid Communications. The appeals hearing represented the third time National Grid Communications, or GridCom, has appealed a planning board decision in the past year. GridCom submitted an application in the summer of 2005 to construct a 190-foot monopole on land that lies below Bald Rock summit and Route 1. The board's five permanent members will return May 17 to deliberate on the site proposal. The were instructed by the board's chairman not to discuss the matter with each other.
• • • more

Sole bidder may have competition in quest for Rochester tower
May 1, 2007
ROCHESTER, NY - The Rochester Town Board is reviewing a proposed 30-year lease for two cellular phone towers, each of which would bring the town a minimum of $1,500 per month and up to 45 percent of gross revenues from five carriers. However, after active participation with the community to provide an adequate location, the lone bidder to a RFP found that the town is now considering allowing a newly formed company made up of residents to make a proposal. Board members also received a letter from Central Valley-based JNS Enterprises, asking to make a presentation.
• • • more

Verizon stealth-type church site is still a concern for some Rogers residents
May 1, 2007
ROGERS, AR - Residents will not see the antennas for a wireless carrier since they will be housed in an aesthetically pleasing bell tower adjacent to the Rogers Freewill Baptist Church, but they're concerned about their health and property values. They will have to wait a few more weeks to find out if a disguised cell-phone tower for Verizon Wireless will be built near their homes.
• • • more

Warminster weighs defending T-Mobile zoning decision denial
April 30, 2007
WARMINSTER TOWHNSHIP, PA - Warminster Township supervisors are considering whether to expend the money, perhaps up to $8,000, to send the township attorney to court to defend a zoning decision denying a 120-foot T-Mobile tower at the firehouse on Madison Avenue. The township's attorney informed supervisors recently that writing a legal brief opposing the appeal would cost between $2,500 and $4,000. If the issue was then appealed to Commonwealth Court, the township could expect to pay about the same fee again.
• • • more
Football field turf appears to be National Grid's carrot for approval
April 30, 2007
STRATFORD, CT - While a plan to erect cell phone towers at Bunnell High School and Wooster Middle School was rejected this week by the Planning Commission, the proposal is not dead. Under the proposal, endorsed by Town Council Chairman James Feehan, R-9, a tower or pole at Bunnell would be between 110 and 130 feet high, and at Wooster between 60 and 90 feet high. Feehan said while the council approved bonding for a football field refurbishment project in late 2005, it has stalled and he believes revenue from, approximately $48,000 annually, could be used to move the plan forward
• • • more

Planners turn down cell tower because of visual impact
April 28, 2007
FRANKLIN COUNTY, KY - Verizon Wireless' effort to construct a 300-foot cell phone tower on Green Wilson Road was denied 4-2 last week by the Frankfort/Franklin County Planning Commission. The denial was primarily based upon a finding of the "extent to which the proposal responds to the impact of the proposed development on adjacent land uses, especially in terms of visual impact." Verizon said it had exhausted all other locations in the area.
• • • more

County's new towers contingent upon new bill acceptance
April 27, 2007
ADRIAN, MI - Lenawee County officials says that there is not enough money for improvements for the county's 911 services since the town no longer collects $2.52 per month from landline customers that have switched over to wireless phones. A bill introduced before the State Legislature might reestablish the lost revenue. If passed, the law would assess equal charges on any device that connects callers to a 911 dispatch center. The loss of revenue from telephone surcharges has slowed work on the radio projects in the county. The next phase in the program is to add four more tower sites that will further improve coverage and to upgrade fire department communications gear, providing it gets funded.
• • • more

California community agrees that it can't dictate what towers look like
April 27, 2007
CALABASAS, CA - At a recent meeting, the Calabasas City Council discussed the appearance and placement of cell phone towers and basically agreed that aesthetics were off limits. They came to the conclusion that local governments don't have much authority over right of way sites. However, they are thinking of updating and tightening their nine-year-old ordinance that regulates applications for towers. The state court is now considering a case concerning a city's aesthetic control over the towers and is expected to make a decision in the next 12 to 18 months. City attorney Michael Colantuono stressed the city's lack of control, saying the law is "largely stacked against us."
• • • more

May 21 date set for all new tower site plans in Chatham County, NC
April 26, 2007
CHATHAM COUNTY, NC - Tower site developers are being informed that the Chatham County NC Board of Commissioners has scheduled June 18, as the date for the annual communications tower plan public hearing. Individual plans need to be submitted to the Planning Department for the Planning Board meeting on June 5. The deadline for submission of the plans to the Department is May 21. Plans for new towers and revisions to existing facilities are to be submitted, as well as a certification as to the structural soundness of the existing facilities and whether they are in active use. Although co-locations may be requested at any time, the Planning Board likes to be informed at this time if said requests are known. As with previous submittal, radio frequency pattern maps are required in substantiating the need for additional facilities. Contact the Planning Department at 919-542-8204 for additional information or you can view the ordinance.
New towers to improve emergency communications in Montana
April 26, 2007
CASCADE COUNTY, MT - Tower construction will soon begin in Cascade County for two structures that are part of a system that will allow emergency responders to communicate statewide. Eventually, the six-county region will have between eight and 10 similar towers and there will be dozens more statewide. The towers will allow emergency responders from different organizations to travel anywhere in the state and be able to communicate with each other.
• • • more
Highlands planner approve T-Mobile Monopine
April 25, 2007
PACIFIC PALISADES, CA - Last week, the Department of City Planning's Office of Zoning Administration approved T-Mobile USA, Inc.'s application to install the cell-phone tower on vacant land owned by Headland Property Associates behind dozens of homes in the Highlands. However, a long-discussed land swap plan between the property's current owner and the Summit Club Homeowners Association could jeopardize installation of the tower. Also, say that the cell-phone tower disguised as a pine tree will not blend into the vacant and treeless lot, which is also at a trailhead off West Via la Costa.
• • • more
Maui parents fear emissions despite credible information
April 25, 2007
PUKALAN, HI - Parents of students at the Carden Academy of Maui and neighbors of the campus are opposing a plan to erect a 35-foot Nextel palm tree. They say their concerned about the possible health effects the structure could have upon their children. Honolulu-based Nextel consultant Carl Young maintained emissions from cell phone, television and radio antennas have been safe for years, and the tower at the Grace Church property would be only emit 100 watts of nonionizing radiation. For comparison, he said, a television emits more than 100 watts of nonionizing radiation. The American Cancer Society has
• • • more

Verizon adds 15 new towers in Georgia during Q1
April 24, 2007
ALPHARETTA, GA - Verizon Wireless announced today that it has added 15 new cell towers across Georgia during the first quarter as part of their ongoing investment across Georgia and Alabama, spending nearly $100 million to expand its Evolution-Data Optimized (EV-DO) third generation (3G) wide-area network. In addition, increased capacity was added to existing towers in the following Georgia cities, allowing for more call completions and greater call quality: Camilla, downtown Savannah, Atlanta Motor Speedway in Hampton, Georgia National Fairgrounds in Perry, Dalton, Jasper, Soperton and Sandersville.
• • • more

Carrier inks water tower deal for $24K a year
April 24, 2007
UPPER PROVIDENCE, PA - Montgomery County commissioners have gained an additional $24,000-plus a year for the county's coffers by agreeing to allow Verizon Wireless to lease space on the water tower at the county's geriatric facility to install antennas for their system. A three percent increase for the next five years. Four five-year extensions are available to Verizon. Eyeing other opportunities to attract carriers, Commission Chairman Thomas J. Ellis said the commission was certainly not going to discourage anyone who wants to use the county facilities.

Pine to serve as profitable sentry for cemetery
April 22, 2007
VALDOSTA, GA - City Council members Thursday approved a 150-foot monopine in the Sustrella Avenue portion of the city cemetery. Councilmen agreed that the location of the cell tower can provide revenue for the cemetery's trust fund and maintenance of the cemetery. James McNicol of Southland Contractors said the structure will require very little maintenance or entry to the cemetery. The faux tree will bring in $1,200 per month with an additional $300 per antennae toward city revenue.

Idaho monopine proposed at Galena Summit
April 20, 2007
KETCHUM, ID - A 90-foot monopine is being proposed near the Galena Summit on Sawtooth National Recreation Area land. The public will have the chance to comment on the proposed structure being requested by Idaho Summit of Ketchum. A 968-square-foot equipment building and a fenced enclosure around the building and tower is being proposed for the location near Highway 75. According to a Forest Service news release, the proposed tower would house up to four cellular carriers. At a height of 90 feet, the tower would clear the surrounding trees by about 40 feet.
• • • more
Second staffer look has historical commission objecting to tower placement
April 20, 2007
MISSIONARY RIDGE, TN - Chattanooga-based Wireless Properties, LLC had received approval from the Tennessee Historical commission to build a 150-foot tower on Missionary Ridge, but the organization had a change of mind when a staffer took a second look at the tower's location and said that the structure could have a detrimental impact on the view of the Bragg Reservation, a noted Civil War site. Larry Wells, president of Wireless Properties said that his firm was in the middle of settlement negotiations, but the superintendent of the Chattanooga and Chickamauga National Military Park says it is far from being resolved.
• • • more

Route 28 monopole in MA gets planning board green light
April 20, 2007
DERRY, MA - A 120-foot monopole will be erected on Route 28 to provide better coverage to area residents and those who travel the road. Following months of debate, the Planning Board approved a proposal Wednesday night to build a cell tower on a 50-by-50 foot plot of land behind Dollar Bill's Discount World at 133 Rockingham Road. The monopole will be 48 inches at its base, taper to 28 inches at the top and hold nine antennas.

Adjustment board to appeal NJ Superior Court judge's ruling
April 19, 2007
BEDMINSTER TWP., NJ - The township's Board of Adjustment agreed earlier this week to appeal a Superior Court judge's ruling in the approval of a 156-foot tower on residential property off Hillside Ave. In an intertwined case, Sprint has appealed a ruling denying a cell tower on a commercially zoned piece of property off of Route 206. A cell tower was first proposed on the property about 10 years ago. The original applicant, Omnipoint, was turned down by the zoning board but ended up selling its lease contract to Sprint.
• • • more

Verizon gets second nod from city council for 190-foot monopole
April 19, 2007
MARSEILLES, IL - The Marseilles City Council took a vote for the second time in almost a year and authorized Verizon to construction a 190-foot monopole near the city's 10 Street water tower. The council approved the tower April 9, only to learn after the meeting that not enough yes votes were cast. City Plan Commissioner Steve Nicholson said over more than 25 years the minimum the city stands to receive is $220,000.
• • • more

Height of monopine above trees puts tower in violation, says resident
Thursday, April 19
VERNON, VT - A proposed 107-foot monopine is facing resistance from a neighbor who does not want the tree near his backyard. Doug Rogers told the Selectboard earlier this week that Tuesday night that Verizon's plan to install a tower on his next-door neighbor's property infringes upon his rights and violates a town ordinance. Rogers says that Vernon has a telecommunications ordinance which has height restrictions and Verizon's structure is in violation. The height limit for towers in the community can not be more than 20-feet above the average height of the tree line, however, Rogers says Verizon's monopine structure will be 50-feet above the tree line as view from his house.
• • • more

T-Mobile tower to be built over neighbor's objections
April 19, 2007
SANDY, OR - A small group of Firwood Road/Music Camp Road homeowners are trying to stop the construction of a T-Mobile cell tower that they say would unnecessarily ruin their view of the mountains. However, their concerns may be more symbolic than restrictive. Communications laws prohibit governments from denying a cell tower application on the basis of blocking one's scenic view, a possible reduction in property value and perceived health risks, among other criteria.
• • • more

Charleston exploring monopole and stealth-like structures for priority
April 19, 2007
CHARLESTON, SC - Self supporting and guyed towers will be more difficult to construct in Charleston if a new ordinance is passed by city planners. Currently, all cell towers must be no closer to land zoned for homes or conservation than a distance equal to half the tower's height. That would still be the rule for what Zoning Administrator Lee Batchelder described as "stealth" towers, but conventional towers with equipment mounted on the sides would have to be twice as far away.
• • • more

Cellular One concerned about Cingular blocking coverage
April 18, 2007
LUFKIN, TX - According to a report from KTRE-TV, an East Texas cell phone company is accusing another wireless carrier of blocking tower usage. Cellular One of East Texas said Cingular is not allowing its own customers to use Cellular One towers, but a spokesperson for Cingular said the company had a 'roaming agreement' with Cellular One years ago, so Cingular customers could get better service. Since then, Cingular has built 15 new cell cites and is adding two more. Cingular Wireless customers are now only using Cingular towers because of improved coverage.

Verizon to ink deal for 11 towers on private property, not on Adirondack land
April 18, 2007
ALBANY, NY - An agreement was announced today that could provide cell phone coverage for a remote stretch of the Adirondack Northway that runs between the Albany area and the Canadian border. The agreement between the state, Verizon Wireless and environmental groups comes three months after the death of 63-year-old Alfred Langner of Brooklyn.
Under the 'statement of principles' announced, Verizon plans to put up 11 towers only on private land and not on state-owned Adirondack land. And, those towers will be designed to 'blend into the landscape.'

Borough's land swap bid to build cell tower denied by DEP
April 18, 2007
FAIR HAVEN, NJ - The state Department of Environmental Protection verbally denied the borough's application for a proposed swap on Green Acres park land and borough-owned land for a cell tower on February 23, but council members are still waiting for a letter outlining the DEP's reasons. Borough officials want to know when the clock starts running the 45-day period that they're allowed to appeal the decision. The DEP said the letter is in the mail following a conference call with the borough attorney.
• • • more

Long-term RF effects a concern in cell site expansion plans
April 17, 2007
ALKI, WA - Some residents in this West Seattle community have raised concerns about the planned installation of additional antennas on a three-story apartment building near Alki Point. Cingular Wireless has said that it wants to wants to expand its rooftop "base station" by replacing two antennas and installing four new ones on the roof of the Sound Crest apartments near the western end of Admiral Way. Four new equipment cabinets would be installed on the ground. In addition, Verizon Wireless also wants to change its three omni antennas to a sectored site of 12. However, a local radiologist, who agrees that there is no evidence that the low radio frequency levels will present a danger to humans, he's concerned about the long-term effects.
• • • more

Change from four to one-mile tower distance returns siting request
Update: September 20, 2007 - A reader writes, "This site at 2663 Redfield Road has been passed. T-Mobile is taking bids this week for the construction of the site. They then will get the building permit. All is a go."
April 16, 2007
MILTON TOWNSHIP, IN - After T-Mobile received a federal court decision that the township's cell phone zoning regulations of requiring towers to be no closer than four miles was illegal, the township rewrote the ordinance with a new one mile radius requirement and T-Mobile/ERS Telecom Properties is again seeking a variance to put a 190-foot monopole on a property off Redfield Road, just east of Gumwood Road. Earlier this month the Milton Township Planning Commission voted 5-1 to recommend the township board approve the conditional use permit with the restriction that only two sets of antennas could be placed on the pole. Milton Township officials will review it again today.

New tower to be built, but will not include cell coverage
April 16, 2007
MEDORA, ND - The Forest Service is expected to construct a 180-foot guyed tower near Eberts Ranch to fill a dead zone on the Little Missouri National Grasslands. The proposed location is about five miles east of the Little Missouri River and the Theodore Roosevelt National Park Elkhorn Ranch Site. The guyed tower is expected to provide radio transmission needs not only for the Forest Service, but for Theodore Roosevelt National Park and the state. The system will provide better communication to ensure public safety in emergencies like grass and oilfield fires, medical evacuations and search and rescue missions and law enforcement operations, but will not be used to provide cell phone coverage in the area.

Citing questionable phone content, Church of England nixes cell towers
April 16, 2007
POWAY, CA - An ecclesiastical judge in the Church of England recently prohibited two British churches from installing cell towers on their property because of the questionable content that is allowed to be seen and heard on cell phones. Many U.S. church representatives believe that it is an interesting concern and it raises some questions for debate, but it hasn't stalled plans by churches to supplement their budgets by installing structures on their property. A parish administrator at the Lutheran Church of Poway that has a cell phone antenna in its bell tower, said that she would think that if it could be established that pornography is being transmitted through their tower, they would want to look at it and see what the moral and ethical thing would be to do.
• • • more

Easement brings 185-foot Weston self supporting tower closer to completion
April 15, 2007
WESTON, CT - Town administrators approved an easement earlier this month that will bring Weston's newest cell tower closer to completion. The easement allows for telephone service to be provided to the new cell tower at the town landfill, 237 Godfrey Road East. The 185-foot self supporting tower is being built by Sprint, but is owned by Weston. Construction of the new telecommunications tower is reportedly costing Sprint approximately $260,000. The contract with the town calls for Sprint's rent - for placing its equipment on the tower - to be abated until the company recoups the construction costs. Once it has recouped its costs, Sprint will pay about $2,100 per month. The town also gets to place its communications equipment on the structure.
Escondido sports 103 concealed structures, some are primitive
April 13, 2007
ESCONDIDO, CA - One hundred and three concealed cell supporting towers are dotted throughout the city disguised as trees, flagpoles, bell towers and other covered supporting structures such as church steeples, but the faux fauna-type towers are the least enjoyed, although in recent years the trees have become more realistic, right down to their artificial bark and leaves. The earlier stealth-type towers are often described as monuments to better baby bottle brushes.
• • • more

Verizon eyeing school property for site in Tonawanda
April 12, 2007
TONAWANDA, NY – Verizon Wireless hasmade preliminary inquiries into building a cell phone tower on City of Tonawanda School District property, according to Samuel Dattilo, site acquisition specialist for Webster, NY-based Integrated Facility Solutions, who said they were also looking at other locations near the city's high school. The tower would be built near Tonawanda High School and Veterans Park, said Peter Michaelsen, district Assistant Superintendent of Finance, at Tuesday's school board meeting. Initial offerings will have the school district making approximately $12,000 a year for up to 20 years. The agreement would likely have five-year period in which both parties would be able to opt out of the contract.
• • • more

Homeowners' war chest will exceed $60,000 in Alltel face-off
April 11, 2007
COLUMBUS, MT - A 171-foot cell tower on a hilltop west of Columbus has become the lightning rod for controversy among rural residents, a local developer and a national cell phone giant. The Eagle Mountain landowners who oppose the tower's presence, many of them moving into the community after the structure was built, brought suit against Alltel in 2002 to remove the tower because the carrier doesn't have a right of way to get to the structure in the private subdivision. Through private contributions, which has cost the group $60, 000 already in legal fees, they are fighting to remove the structure that was built in the early 1990s. Alltel says it is in its rights and has filed a counter-suit against the landowners' association and several dozen landowners as third-party defendants.
• • • more

Board approves T-Mobile's lighting/antenna tower
April 11, 2007
STATEN ISLAND, NY- Community Board 1 approved a cell phone tower on football fields flanking Wagner College last night. An attorney representing Omnipoint Communications said an extant 60-foot-tall light pole would be replaced by one 10 feet taller with the transmit and receive antenna inside of the structure. The tower is well away from homes, but two residents had previously voiced health concerns. The structure is located at 636 Howard Ave., Grymes Hill. "It will greatly increase wireless communication in the community," said the attorney for, who promised to remain in communication as the application makes its way through city agencies.

Husker fans aware of better communications, but not antenna locations
April 10, 2007
LINCOLN, NE - Cornhusker fans at the University of Nebraska-Lincoln campus will be witnessing better cellular coverage, especially from U.S. Cellular, as they talk on their phones in the 80,000 seat stadium on football game days this fall. The carrier is just completing its concealment structures on multiple buildings that will provide better reception to all areas of the campus and Memorial Stadium in particular. U.S. Cellular was the high bidder at approximately $2,500 per month to provide wireless services with smart antennas that can focus upon the stadium on game days and the rest of the campus at other times. Sprint, Verizon Wireless and Alltel were also allowed to put up antennas on campus buildings at the same lease rate.
• • • more
NJ tower hearing rescheduled, but attorney cautions zoning board
April 10, 2007
HOWELL, NJ - The Zoning Board of Adjustment has agreed to postpone testimony until June 11 for an application by Verizon Wireless to build a structure on a Georgia Tavern Road site. The reason for the delay was radio frequency engineer Dominic Vellecco's absence due to illness and the board's request that Verizon instead consider constructing the tower on the nearby Police Athletic Field, a site that may be contaminated.
"We currently have a lease and an obligation to a private property owner to pursue their site," the applicant's attorney, Richard Stanzione said. "What you are asking me to do is to wait for a township bid - you are presuming we are going to bid for that. If there is contamination on that site we will not bid, period."
• • • more

Tower gets zoning board backing and residents' disapproval
April 9, 2007
SOUTH BEND, IN - A 195-foot tower with a capacity for five wireless carriers received zoning board approval last week, but residents preferred that the structure be placed farther east, in St. Patrick's County Park. Horvath Communications is proposing the tower that will be immediately co-located by U.S. Cellular and Sprint. An attorney representing neighbors, noted the area has value for its wildlife and archaeological finds, such as flint tools and other ancient Indian artifacts. The site is located a quarter-mile south of the Indiana-Michigan border. The proposal will be reviewed by the St. Joseph County Council for final approval.
• • • more

Cingular's $5,485 high NJ lease expected to be reduced
April 9, 2007
BETHLEHEM, NJ - Faced with losing a cell tower lease, city council members are expected to agree tomorrow to give Cingular Wireless PCS LLC a $1,628 break on their monthly lease to operate their tower on South Mountain Park. The AT& T subsidiary had been paying $5,485 a month for the tower on South Mountain Drive under an agreement dating to 1993, city Public Works Director Michael Alkhal said. Late last year Cingular told the city the rate was high compared to similar facilities. The city investigated other tower rental costs and agreed, Alkhal said. The new monthly rate is proposed to be $3,857. It would be guaranteed to be paid for five years after which time it would increase by 5.75 percent. The Public Works Committee unanimously backed the new agreement in the face of Cingular's threat to vacate the tower.

Wisconsin village denies cell tower request after Cellcom pulls out
April 7, 2007
SUAMICO, WI - The Village Board voted unanimously to deny a request from Cellcom to build a cell tower in Calavera Springs Community Park at the request of the company's representative. At a previous meeting, village board members had requested to see alternatives to stealthing a 120 foot tower for the park, but Cellcom informed them that the company needed a quick answer to move forward. Several trustees expressed disappointment that the company did not seem open to the possibility of creative solutions to make the tower more visually appealing.

School board's cell tower policy to be revisited
April 6, 2007
MOUNT VERNON, VA - The Fairfax County School Board's tower siting policy needs to be fixed, some feel, so that contractors will not be misled or have to spend a significant amount of money if their tower proposal was at risk of not being approved. The school system is rethinking their policy about towers on school property after opposition squashed a proposal to place a tower at Mount Vernon High. The amount of radiation emitted by the cell phone towers at schools is not a concern according to a school board member who said it was significantly below the maximum allowed by the federal government the last time it was measured.
• • • more

Vermont officials see need for better cell phone access
April 6, 2007
VERNON, VT - State officials see the need for residents and government agencies to have better access to cell phone coverage. Director of Vermont Emergency Management Barbara Farr said the whole state needs to have better access and Chris Campbell, director for the state's Department of Public Services is equally concerned about availability. Verizon Wireless has a plan to assist with part of the problem - they want to install two monopines in Vernon to increase coverage around the community. Although it would be near the Vermont nuclear power plant; the structures are not intended to provide emergency coverage if there ever was a crisis situation. Cells on wheels (COWs)would have to be provided.
Advocates pressing for universal broadband and cell phone access throughout the state today called on lawmakers to act. They fear the Senate is too busy to approve a bill this session. Last month the House approved setting up a Vermont Telecommunications Authority to expand broadband service statewide within three years. That new agency would build a telecommunication network's infrastructure - poles and towers - using state-backed bonds. It would then lease space on the network to private companies, who would sell their service.
• • • more
Cell towers planned near Lake George
April 6, 2007
WARREN COUNTY, NY - Verizon Wireless announced plans to build two new cell towers in the Lake George area, one could be operational within several months. A 40-foot tower near the highway garage has been approved, but a larger monopole near Exit 23 on the Northway still requires approval. Verizon recently announced plans to increase coverage on the Northway after a Brooklyn man dies in January while his wife tried unsuccessfully to call for help. The state budget passed Sunday includes $1 million to help bring improved cell phone coverage along the Adirondack Northway.

Struggling financially, VA town sees water tanks as cash cows
April 5, 2007
MIDDLEBURG, VA - Middleburg, a town which is struggling with funding its community services, is courting additional wireless providers to co-locate upon their water towers to generate income from carriers and wireless communications providers. The town has been leasing space on its water towers since 1999, with four contracts with Cingular, Nextel, Sprint and T-Mobile that each bring in anywhere from $14,259 to $28,076 a year.
Verizon and Sprint, currently on a monthly lease, have submitted proposals for 10-year contracts that offer 3 percent annual increases. The town also requested discounts for cell service for town employees, including police, which the two companies agreed to and included in their offers. Installation of supporting structures on water towers can be very complicated and requires companies that specialize in the process. However, the designs that are used are oftentimes questionable, according to installation contractors. Middleburg and surround communities are finding the leases to be excellent revenue streams.
• • • more

Fire department looking to obtain lost cell tower revenues
April 5, 2007
UPPER CHICHESTER TOWNSHIP, PA - The Ogden Fire Company No. 1, Sprint Spectrum, L.P. and Upper Chichester Township litigation will continue regarding the erection of a 130-foot monopole behind the township's fire house. Earlier this week Judge John Padova granted Upper Chichester and its zoning hearing board an Application for Stay, after they appealed the judge's previous ruling ordering the township to issue the essential building permits for the tower. Consecutive appeals have delayed Padova's orders permitting Ogden and Sprint to start building. However, the judge ordered the township to post a $40,000 appeal bond to secure the rights of the fire department and Sprint. An attorney for the fire department said that his client is losing $1,400 per month in rent from Sprint until the building permit is issued. Ogden will also receive an additional $2,000 per month from other companies for co-location on the tower.
• • • more
Verizon-funded site proves to be ideal private-public partnership
April 5, 2007
LONDONDERRY, NH - The town's planning board yesterday approved a 120-foot wireless communication tower in the center of town that will provide improved emergency communications for the fire department. The monopole will be located in a 100'x100' fenced in parcel of town property. Verizon will use the structure to improve their coverage. The fire department said it could not put its equipment on an existing tower near town hall because of frequency complications with the police department's antennas. Unlike another tower proposal by Omnipoint Communications that's been the subject of lengthy public hearings, no one spoke out against the Verizon proposal last night.
• • • more

American Tower is successful bidder with $700 monthly lease
April 4, 2007
LOWER PAXTON TOWNSHIP, PA - American Tower Corporation received permission from township supervisors to construct a 150-foot tower behind the salt-storage facility and the storm water retention pond, an area that would not impede homeowners' views, township Manager George Wolfe said. The township also received a bid from TowerCo LLC, but it did not comply with the community's specifications. The lease is for five years with contract renewals up to 30 years with 3 percent increases. The structure sits back 420-feet from a baseball field.
• • • more

Maine community opts not to rush into Verizon approval vote
April 4, 2007
CAMDEN, ME - The town's selectboard decided not agree with Verizon Wireless' push to quickly move forward with a public vote in June, when they met on Monday. Verizon wants to lease town-owned land near Camden Hills State Park for a 175-foot communications tower. The process of siting the proposed tower involves a town vote to lease the public land, and site plan review by the planning board. November is now the earliest date that Route 1 corridor structure's approval could go to vote.
• • • more

Commission approves two communications projects
April 4, 2006
ONALASKA, WI - The Onalaska Plan Commission unanimously granted Dick Rogers, of Sprint Alamosa, approval to install additional antennas on a cell phone tower he constructed near Nutbush City Limits. The commission also granted Steve Behm, an agent with Orion Construction in Appleton, unanimous approval to build a stealth-type cell tower on the Luther High School campus that would serve as an illuminated flagpole. Behm said it's a good location for the interstate traffic, Highway 53 and also the surrounding community.

Crown Castle views MA up-Island towns for DAS system
April 3, 2006
MARTHA'S VINEYARD, MA - Where a tower is not an option in tony communities such as in Hilton Head Plantation, SC, distributed antenna systems (DAS) become the last resort for providing cellular coverage to residents. However, oftentimes major infrastructure providers find that fiber costs and other expenses can be too costly to provide a network with multiple radio access nodes if a major carrier isn't willing to lease from their system. Crown Castle International did drive by testing last week in numerous up-Island towns to assess the possibility of providing service in areas of West Tisbury, Chilmark and Aquinnah. CCI site development manager Harry Stephey cautioned town officials against any revenue expectations, depending upon the cost of the network once it is designed and final infrastructure costs are known.
• • • more

Minimum $450,000 lawsuit being considered by Nextel
April 2, 2007
DEERFIELD BEACH, FL - Nextel Communications has said that their position is very clear. They have a valid lease, a valid permit and they intend to complete a 90-foot monopole that already has the foundation installed. The city revoked the carrier's permit after residents protested the structure in a small neighborhood park. Nextel's representative, attorney Perry Adair, admonished city commissioners, saying, "When you took your oath, you took your oath to uphold the law not just when it's convenient, not just when it's politically expedient, not just when you have a roomful of people asking you to do something contrary to a decision the city previously made."
Nextel, Adair says, has spent more than $350,000 in expenses to start construction and has paid the city $100,000 in rent for the site.
• • • more
Permission required from neighbors within 1,000 feet
April 2, 2007
WASHINGTON, ME - Voters approved a municipal ordinance change during their election on Friday that requires that cell phone tower approvals must have the go-ahead from anyone living within 1,000 feet of a site. The vote was 96 to 36 in favor of the amendment, which now becomes part of the town's Wireless Telecommunication Facility Ordinance. The rule was promoted by Chris Deahl of Nelson Ridge, who objected to a tower that would have stood in view of his home some 300 feet from the proposed site. That tower proposal was rejected by Washington.
Pennsylvania cell site to improve spotty coverage
April 2, 2007
MAHONING, PA - Mahoning supervisors have approved the installation of a 107-foot monopine on township-owned land at Route 902 and Seneca Rd. In addition the township receiving $1,600 per month from Verizon Wireless, it will also allow the community to receive better coverage around the township building where poor service has been identified. As part of the approval by supervisors, Verizon was required to provide a developer's check for $6,500 for security to ensure that the site was constructed as designed. Supervisor Charles Eidem has derisively called the approved structure a "toilet brush". Construction is scheduled to begin next month.
• • • more
Budget approval earmarks $1 million for cell phone coverage
April 1, 2007
ALBANY, N.Y. - The state budget approved Sunday includes one million dollars to help bring improved cell phone coverage along the Adirondack Northway. State Senator Betty Little of Warren County said she hopes that a cell phone company can provide service without support from the state, but that tower height restrictions in the Adirondack Park could make the difficult. A distributed antenna systems has been discussed in the past. Cell coverage along the Northway became a prominent issue after the January death of 63-year-old Alfred Langner of Brooklyn, who succumbed to hypothermia after driving off a remote area of the highway. Langner and his wife Barbara were unable to get out of the car and were unable to call for help because of a lack of cell phone coverage.

Leasing cost questioned in NJ community
March 30, 2007
FORKS TOWNSHIP, NJ - Township supervisors requested this week that T-Mobile will be required to update their lease agreement if they want to receive permission to construct a 150-foot cell tower in a community park. The carrier offered a $10,000-a-year lease for a 25-by-30-foot parcel, Supervisor Chairman David Hoff said, an amount he believes is too low. Hoff will request that township employees identify how much other municipalities charge wireless carriers for allowing towers to be constructed on city property.
• • • more

Controversial DAS clause to be removed from bylaw
March 29, 2007
TEWKSBURY, MA - A proposed bylaw will be revised by the community's Planning Board that required carriers to evaluate a more costlier distributed antenna system before any cell towers were to be considered by the board. Wireless carriers had openly stated that if the requirement was enforced that they would file a lawsuit since it restricted their ability to build out their systems under applicable laws. Tewskbury, however, will still require tower owners to review stealth designs and "a substantially better solution in aesthetics and coverage."
• • • more

U.S. Cellular provides power upgrade to city hall
March 28, 2007
MILFORD, NH - An aging electrical system is receiving a major upgrade, thanks to U.S. Cellular. The community's 137-year-old town hall will get an improved electrical and grounding system in case of a lightning strike. The project will signal the end of more than three years of debate between emergency-service providers, historical preservationists and U.S. Cellular. In addition to receiving a new tower and electrical improvements, Milford will also be receiving $2,000 per month from the wireless carrier.
• • • more

Cell coverage would improve greatly with three new towers
March 27, 2007
LAWRENCEVILLE , GA - The Board of Commissioners will be entertaining three new proposals to construct telecommunications towers at their meeting tonight. As expected in most meetings, some residents will be voicing their concerns that they don't want the structures in their neighborhood, citing a negative impact upon aesthetics and lower property values. A petition has been signed by 125 people asking that a 185-foot T-Mobile tower at Peachtree Road be denied. A 199-foot and 184-foot tower at Sweetgum Road and Bethesda Church Road are also on the agenda. T-Mobile had a 155-foot tower denied last November near Coopers Pond Drive.
• • • more

Can you hear me smear you now?
March 27, 2007
BERNE, IN - Chamber of Commerce officials and residents got tired of watching the Verizon commercial touting excellent netwirj coverage since their community had almost non existent coverage. In addition to a petition from 800 people to provide better service, Verizon received a photograph of the president of a local bank standing on his building's roof trying to get a signal. Accompanying it was a picture of a pyramid of local cheerleaders, the top student holding a phone. Verizon was not amused, but it did get the attention of the right people and a new tower expected to be constructed within a few months. The city of a little over 4,000 residents assisted the carrier in obtaining a site for their structure.
• • • more

Three to four towers being considered, says school board
March 26, 2007
NETHER PROVIDENCE, PA - Revenues from multiple towers, or possibly one tower with multiple collocated carriers, will be an attraction to the Wallingford-Swarthmore School Board as a way to pay for new lighting fixtures needed for a stadium, says Jennifer Parker, who chairs the Facilities Subcommittee. A member of the Wallingford-Swarthmore School Board says two - and possibly three or four - 10-story-tall cellular phone towers are being considered for George L. King Stadium, located behind Strath Haven Middle School. District officials have already met with two companies, Sprint-Nextel and T-Mobile, to discuss the project.
• • • more

Cell phone tower proposal divides neighbors in Washington, ME
March 26, 2007
WASHINGTON, ME - They were friendly neighbors in this former farming town, but a 190-foot Global Tower Partners tower has divided two neighbors. Residents Eugene and Patricia Fowler will benefit from an additional $6,000 per year for leasing their property to GTP, but the Fowlers' neighbor, Chris Deahl, says Fowler will make money from the deal, but he'll end up losing $60,000 in property value as well as his unencumbered view. Neighbor Ruth Rumery also says the tower would block her view and devalue her property. Although the Fowlers and Rumery have a real estate broker's estimate, industry observers question how the Realtor derived his estimate. An ordinance being considered could dash the Fowlers' plans for adding to their retirement income.
• • • more

Washington, CT Zoning Commissioners say they're powerless to stop Verizon
March 26, 2007
WASHINGTON, CT - Verizon Wireless is requesting to build a 150-foot monopine near Route 202 that has some residents protesting the installation. However, Zoning Commission Chairman David L. Owen says that his commission does not have the authority over cell phone towers. He says the decision is left to the Connecticut Siting Council. Verizon is expected to file with the CSC on Thursday. Washington's Conservation Commission's subcommittee has registered concerned about a possible impact upon the area's rural character along Route 202. More
• • • more

RF compliance expert tries to allay residents' concerns
March 23, 2007
HILLSBOROUGH, NJ - RF safety concerns were addressed Wednesday night before the Board of Adjustment's standing room-only meeting that dealt with Sprint Spectrum's application to construct a 150-foot monopole at the Woods Road Firehouse. The 4.2-acre site is located in a residential zone and abuts private homes. More than 200 people questioned Sprint's witnesses, many stating that they were concerned about possible health problems from RF energy in the area of the Woods Road Elementary School. RF compliance expert Joseph Chiaravallo said that RF emissions from towers have been studied for over 80 years and there are no known issues when sites are in compliance.
• • • more

Round two set for Kittery Gridcom/Nextel 150-foot monopole
March 23, 2007
KITTERY, ME - Following close to four hours of deliberation last night, the Planning Board said it was going to schedule another meeting on April 12 to discuss a proposed 150-foot Gridcom/Nextel monopole off Charles Hill Road. For almost three years, residents have opposed the structures, believing that it would lower their property values and ruin the view. The board is going to look into whether construction equipment required for the monopole would damage the existing road and if so, how Gridcom/Nextel can compensate the privately run road commission.
• • • more

Small town fought for cell phone coverage and Victor is victorious
March 22, 2007
VICTOR, CO - With a population of just 447, Victor, a small community outside of Cripple Creek, recently received cell phone coverage. The mayor had been begging T-Mobile for five years to provide service. The carrier recently agreed and introduced cell service to the community a few weeks ago. There was no need for a tower hearing; the site used was the top of a mine. One resident said she was going to have to sell her camper to get a cell phone.
• • • more

Many people in Troy don't want to wait for a moratorium to get coverage
March 22, 2007
TROY, ME - Residents will be given a choice of two plans this Saturday aimed at improving cell phone coverage - which is virtually no service, homeowners say. One article would enact a six-month moratorium on tower construction during which Troy's tower ordinance would be restructured. Option two would allow voters an opportunity to eliminate the ordinance all together so that a tower can be built. Last summer Winslow-based Stargate Communications cancelled their plans to erect a tower in the community because the ordinance made the project too expensive.
• • • more

Illinois 250-foot tower gets go-ahead for construction
March 22, 2007
EUREKA, IL - A 250-foot cell tower will be able to be constructed in Woodford County at 1105 N. Timberline Drive, despite the Woodford County Board receiving a petition from 48 residents against it. The Board voted 9-5 to approve it. U.S. Cellular is building the structure 200 feet from the nearest home, according to the permit application. County officials said Illinois law controls cell tower permitting and the carrier had met all of the state's legal requirements to build it.
• • • more

Tulsa churches spreading the good word: Income
March 21, 2007
TULSA, OK - It's an ecumenical movement - churches looking to fill their steeples with cell phone antennas. Those lofty spires, according to an industry negotiator focused upon churches, will lease at a national average of $1,800 per month. Verizon Wireless has two new churches under contract in Tulsa. The United Methodist News Service reports that contracts in New England, depending upon the church's location, are between $500 to $4,000 a month. Churches don't have exclusivity on providing a home to wireless carriers; synagogues have also allowed cell sites to be built upon their property.
• • • more

Site approval will assist U.S. Cellular in providing better coverage
March 20, 2007
HAMILTON, IL - Travelers and residents alike will enjoy a new U.S. Cellular cell tower that will be built on the east side of the city on property owned by Faith Assembly of God Church. The 156' tower was approved yesterday. Many residents were in favor of the structure, some citing that they had to go outside to use their mobile phone, a problem at all times, especially in the winter.
• • • more

Water tower's structural integrity called into question by city planners
March 19, 2007
CRYSTAL LAKE, IL - A 150' water tower that was used as part of a fire suppression system for a business and is now a communications structure that the owner rents space on to Crown Castle International, might be a safety hazard, planners say. The owner must decide whether to appeal last week's Planning and Zoning Commission decision not to extend a seven-year permit for the structure.
• • • more

New York Board to mull over cell tower plan

March 18, 2007

SCHUYLERVILLE, NY - New village ordinances for the siting of cell phone towers won't block plans for a tower on Route 29 near the Schuylerville Central School campus, Mayor John Sherman said. Sherman said Schuylerville was going to try to do all the city can do to hide it. They're going to ask other companies to colocate on the 120' self supporting tower.

• • •

more

Flag pole to join Clifton's 26 wireless structures
March 16, 2007
CLIFTON, NJ - Clifton's newest cell phone communications tower will be camouflaged as a flagpole. The plan for the Bloomfield Ave. tower submitted by T-Mobile, adheres to the city's wireless telecommunications zoning ordinance adopted in 1997 that encourages better tower and antennae design through siting, landscape screening, and innovative camouflaging techniques. The Northern NJ city has eight cell phone towers and 18 rooftop cell phone structures, according to City Manager Al Greco.
• • • more

Monopine would eclipse existing trees critics say
March 15, 2007
CORNWALL, CT - The historic red covered bridge that spans the Housatonic River, linking Route 7 to West Cornwall, is one of the most photographed bridges in the state. A plan by Nextel to erect a 120-foot-tall monopine nearby appears to threaten that view, say some residents because it would rise at least 20 feet above the tree line. Critics say that as it is planned it would likely get in the way of any photographs that would be taken of the scenic bridge. There is universal agreement that a structure is needed for reliable cell phone service in the area, but the area's environmental and historical concerns require consideration. The monopine would be located on private property on the Sharon side of the bridge, on a site between 500 and 1,000 feet north of the bridge and 100 feet off of Route 7.
• • • more

Governor's office looking for middle ground along the Adirondack Northway
March 15, 2007
ALBANY, NY – New York governor's Eliot Spitzers administration said today that installing temporary cell towers along the Adirondack Northway immediately is not a possibility. State lawmakers had requested immediate action following the death of 63-year-old Alfred Langner of Brookly who died from hypothermia this January after driving off a remote area of the highway and his wife was unable to get a signal on her phone to call for assistance. The governor's office said it was working, however, to seek a solution to limited coverage along the Northway.
• • • more

Zoning approved for Colorado tall tower that is currently under construction
March 13, 2007
GOLDEN, CO - For four years, residents have been trying to stop a high definition tower from being built on Lookout Mountain, but Jefferson County Commissioners voted Monday to build the tower anyway. The tower's owners, Lake Cedar Group, a consortium of Denver broadcast stations 4, 7, 9 and 20, had received permission from the federal government in December to begin construction. A federal law introduced by Colorado's U.S. Sen. Wayne Allard allows any holder of an FCC license to build a tower on Lookout Mountain. The board in 2003 initially approved the rezoning, but after objections by local government and a citizens group, the board changed its decision, causing a lawsuit under the jurisdiction of District Court Judge Brooke Jackson. Construction has been under way on the 730-foot tower since early January.
• • • more