FAA Replacing Replacement Parts Policy
December 17, 2004 -- Although there has been a detailed procedure in place for aviation obstruction lighting manufacturers to certify their products, the certification program did not provide a method for certifying replacement components and the FAA published a Notice of Policy on June 17, 2004 in the Federal Register stating that the use of components by non-original equipment manufacturers could degrade aviation safety and was not acceptable. Less than five months later they changed their mind.
Following an extensive lobbying effort by non-OEM parts manufacturers and tower owners, and spearheaded by the PCIA, Wireless Infrastructure Association, the FAA withdrew its policy notice on November 12,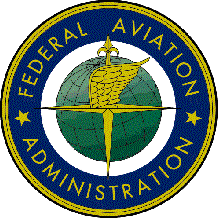 2004 and will provide an opportunity for certification of airport lighting equipment that contains replacement parts not produced by the OEM. According to the FAA, there are more than 45,000 communications structures throughout the nation that require an obstruction lighting system.
The earlier notice was prompted after strobe light manufacturers, according to the FAA, identified that more than 8,000 antenna structures have untested and unverified lamps in current operation as well as other components that could promote an aircraft disaster.
Since the FAA must rely upon the FCC for enforcement of its policy, the PCIA informed officials from the FCC's Wireless Telecommunications Bureau of the adverse impact of the FAA OEM policy on the deployment of wireless services. The FCC provided informal assurances that it would not enforce the FAA policy on this matter without giving the parties an opportunity to work out a solution with the FAA.
January 11, 2005 deadline set for comments
The FAA has stated that further public input and further study by the agency are necessary to assess the adequacy of existing guidance in FAA advisory circulars pertaining to obstruction lighting, and the need for any changes in such guidance. The deadline for offering comments is January 11, 2005, although later remarks may be considered depending upon their relevancy.
An interim procedure for non-OEM certification has been established in FAA Notice of Policy 19612 . Among other requirements, it calls for non-OEMs to follow the same procedures as OEMs of lighting equipment to obtain certification by submitting their device to a third party for testing.
Separate tests will be required for products provided by non-OEMs for each combination of substitute parts. This will require the supplier selling both a flash tube and a timing circuit to have a device certified with each part substituted independently, and then together.
Seven questions, issues detailed for public input
The FAA is requesting public comments on the following questions and issues:
1. What certification procedure should apply to a replacement part that is only part of a unit listed in Appendix 3 of AC 150/5345–53B?
2. What safety issues should be considered in the certification of replacement parts (both OEM and non-OEM)?
3. Should special testing procedures apply to replacement parts (such as lamp burn in and photometric testing)?
4. How can replacement parts be listed in Appendix 3 of AC 150/5345–53B in a manner that makes clear that their use is limited to particular units or systems?
5. What terminology should apply to replacement parts to distinguish them from the original units now listed in Appendix 3 of AC 150/5345–53B?
6. What provision should be made for out-of-production equipment for which OEM replacement components are unavailable, and for which a new unit may not be available for use in certifying replacement parts?
7. What provision should be made for stock parts which currently may be subject to more stringent requirements by the manufacturers of original light systems than the specifications of the stock parts manufacturers?
Comments should be sent in duplicate to: Docket Management System, U.S. Department of Transportation, Room Plaza Level 401, 400 Seventh Street, SW, Washington, DC 20590-0001.


Copyright © Wireless Estimator, Inc. Please request reprint permission.