Product Information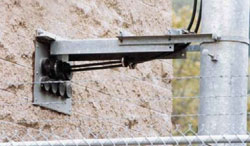 Cable Entry Systems
Wall or roof cable entry systems are requirements in many wireless construction projects. Standard panels are machinery gray painted aluminum with port opening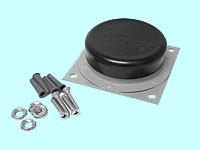 sizes of either 4" or 5" and will accommodate all manufacturers' boot assemblies that must be ordered separately. These panels can also be used for roof entry applications as well. Rooftop hood entry systems provide an easy transition of bends and range in weight from 60 pounds to over 250 pounds. The number of ports vary from 12 to 24. Rectangular entry ports are also available.
The following average pricing is from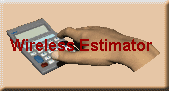 multiple cable entry system distributors. Pricing does not include tax, freight and installation.
We recommend that you contact our valued cable entry system manufacturers and distributors for your site-specific requirements.
Cable Entry Systems

Coax entry panels
Port Size
No. Ports
Price
Port Size
No. Ports
Price
4"
1
$22.64
5"
1
$29.11
4"
2
$44.20
5"
2
$50.67
4"
3
$62.52
5"
3
$67.91
4"
4
$79.77
5"
4
$86.24
4"
6
$103.49
5"
6
$127.20
4"
8
$137.98
5"
8
$164.93
4"
10
$171.40
5"
9
$183.26
4"
12
$198.35
5"
16
$248.61
4"
18
$277.05
4"
24
$353.58
Rooftop Entry Systems
Lightweight low profile entry systems
$654.50
Heavy duty rooftop easy transition enclosure
$935.00