The National Association of Tower Erectors (NATE) was a key participant today at the 2015 Environmental, Health & Safety International Communications Conference in Los Angeles, California. The conference,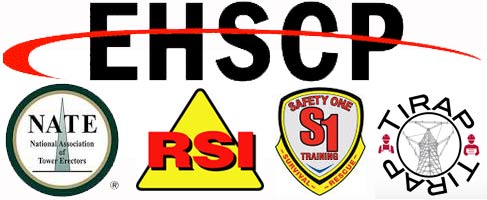 organized by the Environmental, Health & Safety Communications Panel (EHSCP), consisted of a series of high-profile sessions focused on key industry safety and health topics, and was attended by stakeholders representing prominent companies from throughout the wireless ecosystem.
During the conference, NATE Executive Director Todd Schlekeway delivered a presentation entitled Raising the Bar on Wireless Industry Safety & Quality in 2015 and Beyond. Major themes that emerged from NATE's presentation included the fact that there is a direct connection between safety and quality in a network build-out, what to look for in vetting qualified contractors, the importance of establishing a culture of safety within your company and a preview of the upcoming NATE STAR Initiative program year.
Also providing presentations during the three-day event are Miranda Allen, CEO of RSI, on RF Awareness; Todd Horning of Safety One International on Drones for Inspecting Cell Towers & Recon; and Scott Kisting, Chairman of the Telecommunications Industry Registered Apprenticeship Program.
During his remarks, Schlekeway also discussed the National Wireless Safety Alliance (NWSA) assessment and certification organization that has been established by the wireless industry. Schlekeway provided an update to attendees on the NWSA's development and highlighted the link between national worker certification, worker safety and quality.
The Environmental, Health & Safety Communications Panel (EHSCP) is a consortium of communications safety, health and environmental professionals dedicated to promoting the environment, employee safety and health while preventing accidents throughout the communications industry.
The Panel strives to provide a united voice and constructive input in the development and promulgation of environmental, health and safety standards and guidelines that affect the varied businesses within the communications industry.