According to CCS Insight, statistics obtained from market metrics firm The Mobile World, worldwide LTE subscriptions have surpassed 1 billion this month.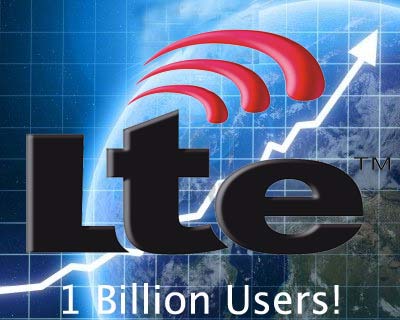 It took fewer than six years for LTE to reach this milestone, having taken 3G more than eight years and 2G services more than a dozen.
Mobile World said first generation analog-based wireless services never surpassed 100 million users.
CCS Insight states that just a few markets can be credited with jump-starting the 1 billion milestone. It noted that China Mobile, the world's largest operator by subscriber count of 250 million subscriptions, achieved an impressive 4G roll-out after receiving its TD-LTE license in Dec. 2013.
Research from the GSMA predicts that LTE connections in China will reach 1 billion in 2020, or two-thirds of the global total.
Nokia Networks and China Mobile announced today a framework agreement for mobile communications equipment and services valued at more than $1 billion for their 4G network rollout.
China Tower Corp. announced this month that it created a consortium with China Mobile, China Unicom and China Telecom whereby the group will own a staggering 1.5 million towers.