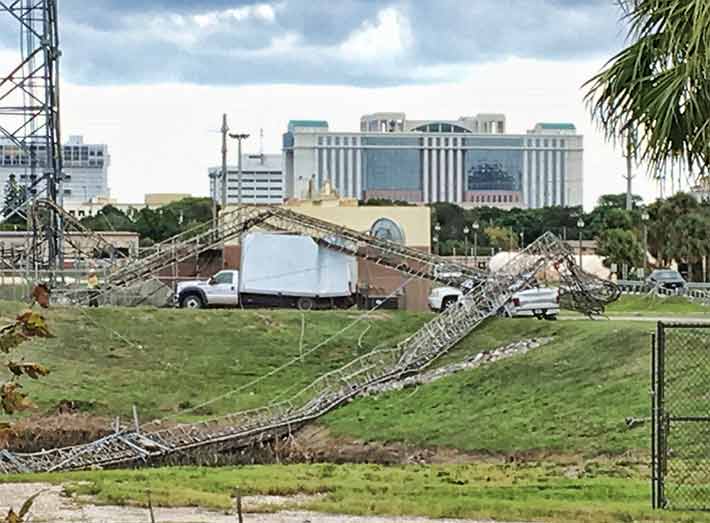 A 340-foot tall tower at the West Palm Beach, Fla. city's water treatment plant crashed to the ground this morning after a worker's tractor clipped one of its guy wires.
Two trucks parked at the Banyan Boulevard plant were crushed but no one was injured and city emergency communications were not interrupted, city officials said.
The tractor was moving sludge from one part of the water treatment plant to another when it hit the guy wire
The tower, which was scheduled to be decommissioned, was used to remotely monitor and control sewer lift stations and other water system pumps around the city.
A new self-supporting tower next to it was undamaged.