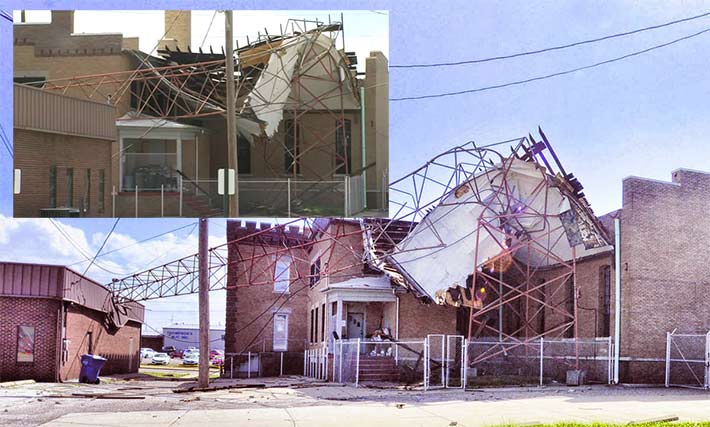 No injuries were reported when high winds on Saturday afternoon toppled a communications tower that was located next to the old Vigo County jail in Terre Haute, Ind.
The area reported wind gusts of up to 53 mph, however, it appears that the jail's roof  flew off and might have caused the structure to collapse due to the additional flat plate loading.
When the structure buckled, at about the 20-foot level, it fell on to an adjoining building at 1st and Ohio Streets that is occupied by the law firm of Simbol & Crossen.
An attorney for the firm had been working in her office at 2:30 p.m. when the self-supporting tower collapsed.
The tower took down a power line when it collapsed.