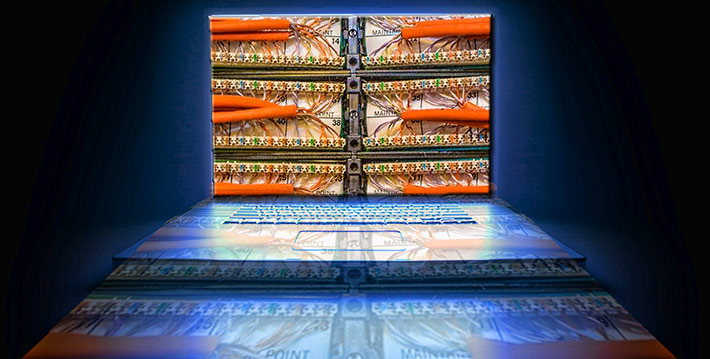 In a 2-1 vote, the FCC today moved forward with a process that could lift Title II broadband classification, the legal footing for the commission's 2015 net neutrality rules.
FCC Chairman Ajit Pai stressed that Thursday's vote is just "the beginning of the process." In prepared remarks, he stated that the commission would "follow the facts and law where they take us."
Under Chairman Tom Wheeler in 2015, the FCC classified broadband as a common carrier. The designation allowed the FCC to police paid prioritization and other arrangements that could lead to ISP's throttling down the content of their competitors, and essentially managing the web.
Following the FCC's vote, U.S. Senator Al Franken blasted the Commission, stating, "Make no mistake: the FCC just took a major step toward destroying the internet as we know it, putting the interests of a handful of giant corporations like Comcast and Verizon ahead of the American people."
"For as long as the internet has existed, it's been grounded on the principle of net neutrality—meaning what you read, see, or watch on the internet shouldn't be favored, blocked, or slowed down based on where that content is coming from."
Prior to the FCC's vote, U.S. Senator John Thune chairman of the Senate Commerce Committee, said that it was important to protect the open internet with bipartisan legislation, and fear-mongering should be put aside.
"Truth be told, even after the Obama-era Federal Communications Commission applied Depression-era phone monopoly regulations to broadband in 2015, most Americans likely saw little or no difference in their internet experience. The internet still creates jobs, expands educational opportunities, keeps us in touch with loved ones, and – as a bonus – it's often really entertaining," Thune said in a statement.
The Wireless Infrastructure Association (WIA) agreed with Thune's comments and the FCC's approval today of a Notice of Proposed Rule Making (NPRM) on Internet regulations.
"WIA continues to support the creation of a stable regulatory environment that encourages the responsible deployment of wireless infrastructure. The Federal government can promote greater investment in the broadband networks the country needs while also protecting an open Internet. We are encouraged that today's actions by the FCC and comments made by Sen. Thune will lead to bipartisan action in Congress on the issue of an open Internet, which would establish long-term regulatory certainty and encourage investment for the wireless industry," WIA said in a statement.
Commissioner Mignon Clyburn voted against the NPRM, stating that the initiative was based on hollow theories and would weaken the Commission's ability to provide broadband services to many Americans.
"Today's Notice of Proposed Rulemaking more appropriately should be known as the 'Destroying Internet Freedom NPRM,'" Clyburn said.