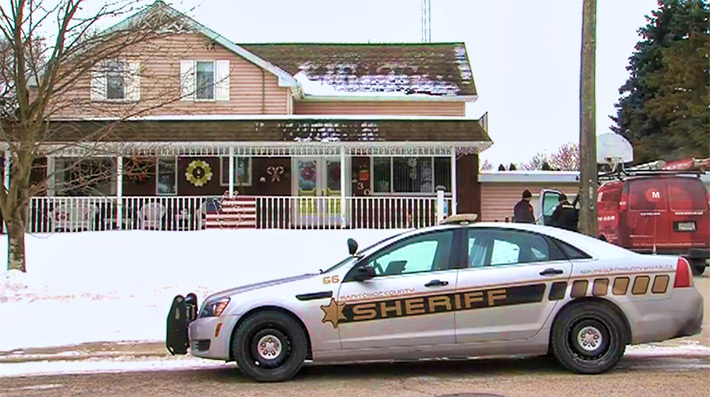 Update: January 2, 2018 – OSHA has opened their investigation into the workplace accident that took the life of technician Richard C. Andrews, the eight industry fatality in 2017. In 2016 there were seven fatalities.
---
Update: January 1, 2018 – Services have been announced for Richard C. Andrews, age 31, a resident of Manitowoc, Wisc. who fell from a tower while installing a subscriber's broadband equipment for his employer, Mercury Network.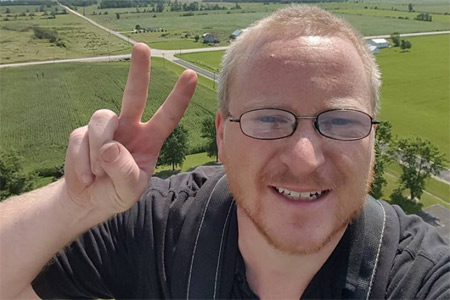 Richard was born on July 20, 1986 in Manitowoc to Marcia (Thompson) Andrews and the late Earl Andrews. He graduated from Lincoln High School with the class of 2005. On July 4, 2011, Richard married Johnna Hunt at her Grandmothers residence. Specialist Richard Andrews was an active soldier in the United States Army. Richard was employed with Mercury Network.
Richard was a devoted husband to Johnna, and spent most of his non-working hours in the interests of his wife and children, attending many of his son Quintin's after school projects, and playing with his daughter Emma.
Survivors also include his mother, Marcia Andrews and partner Faith Villers; brother Christopher Andrews; niece Serenity; mother and father in-law Galen and Pat Hunt, Step mother Kathy Braun; Sisters-in-law Kayla Hunt Gries, (Tom Gries); nieces and nephews and cousins.
Memorial services will be held at 7 p.m. on Thurs., January 4, at the Harrigan Parkside Funeral Home. Officiating will be Richard's family with military rites to be accorded at the funeral home immediately following the memorial service. The family will greet relatives and friends at the funeral home from 4 p.m. until the time of the memorial service at 7 p.m.
---
December 29, 2017 – Although it has been identified that an internet service provider technician employed by Mercury Network died after falling from a 35-foot residential TV antenna tower in Mishicot, Wis. yesterday morning, it is not clear whether the incident will be considered a wireless industry fatality, adding to data that is closely monitored by OSHA and infrastructure associations as well as Wireless Estimator.
According to authorities, 31-year-old Richard Andrews of Manitowoc County had been installing equipment on the Church St. homeowner's structure when he fell and was rushed to Aurora Bay Care Hospital in Green Bay, but did not survive his injuries from the fall.
Limited information is available regarding the fatality, creating a well of rumors on social media after WTMJ ran a picture perceived to be the location of the "fatal work site incident" where three technicians in silhouette were working on a commercial guyed tower. The photograph's credit was from a state-run news agency of the Turkish government.
The Manitowoc County Sheriff's Office did not respond to a request for additional information.
A spokesperson for Mercury Network informed Wireless Estimator that they unable to provide any additional information at this time.
In 2015, an ISP technician was one of the year's five fatalities when he fell from a water tower.
Wireless Estimator will provide additional information as it becomes available.