The National Association of Tower Erectors (NATE) today released a #ClimberConversation video shining a spotlight on the challenging weather-related environments tower technicians are confronted with while working at communication tower sites. The video release is timely as weather patterns are changing dramatically across the United States with the calendar turning to November.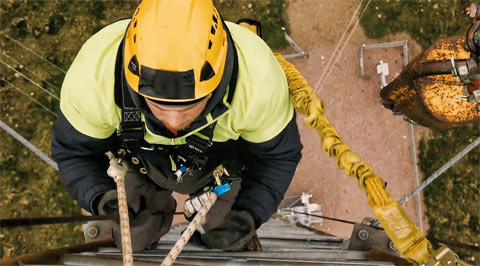 The #ClimberConversation volume is a companion series to the Association's popular #ClimberConnection campaign and is a vital component of NATE's workforce development outreach to promote the profession and attract new workers into the industry.
The video, entitled "Weather Challenges" includes testimonial footage from experienced tower technicians describing some of the weather elements they have endured through the years while working at heights.