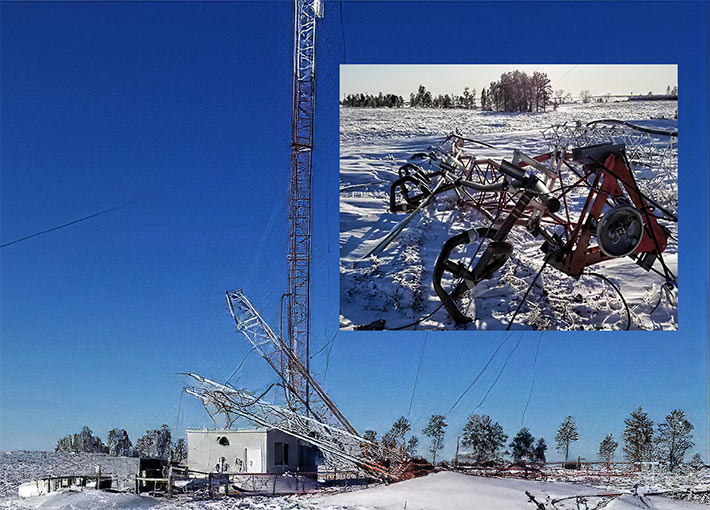 A weekend winter blizzard in Chadron, Nebraska that included freezing rain and heavy snow powered by 50-60 mph winds, collapsed a 500-foot guyed tower owned by Eagle Communications, Inc., headquartered in Hays, Kansas
The Saturday storm knocked out Eagle's Double Q Country/KQSK radio station in addition to disrupting service for the Dawes County Sheriff's Office, Northwest Rural Public Power District, and the Chadron Amateur Radio Club, as well as the NOAA weather radio of the National Weather Service.
A blizzard warning by NE NOAA was in effect for the area at the time of the tower collapse. A return to service for the weather radio (KXI-20) and other tenants is unknown at this time.
The tower was erected in 1979 and previously survived similar ice loading storms.
The Eagle tower is located about 20 miles southwest of Chadron on the Dawes County table where other tower structures are located.