Valmont Industries, Inc., a leading global provider of engineered products and services for infrastructure development and irrigation equipment and services for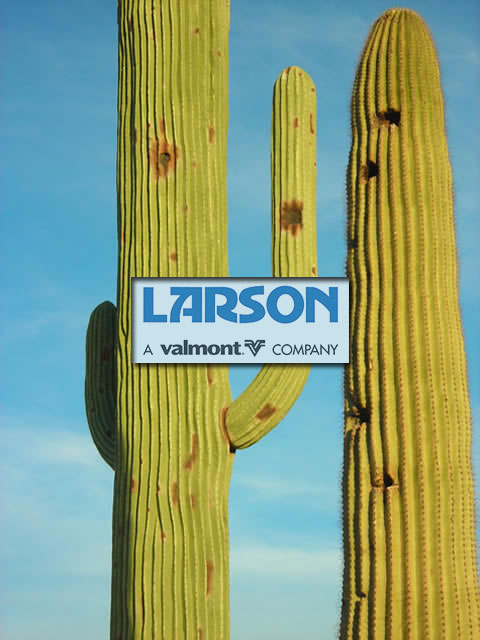 agriculture, today announced that it has acquired the operational assets of Larson Camouflage, the industry-leading provider of architectural and camouflage concealment solutions for the wireless telecommunication market.
The undisclosed transaction amount was funded with cash on hand. The Company expects that fiscal 2019 revenue from the acquisition will range between $18 million and $22 million, and expects earnings per share accretion of approximately $0.07.
Located in Tucson, Ariz., Larson pioneered the wireless concealment industry by developing and building the first Mono-Pine camouflaged cellular tower in 1992. As the recognized industry leader, their innovative engineering capabilities, product quality, and attention to aesthetic detail have led to growth and differentiation across all major wireless carriers.
"The addition of Larson Camouflage concealment solutions to our portfolio is an exciting advancement of our growth strategy in the wireless communication market," said Stephen G. Kaniewski, President and CEO of Valmont.
"5G implementation demands more network densification, leading to growth in macro sites and small cell deployments. Proximity to urban areas will require innovative concealment solutions to enhance the visual appeal of small cell applications. Combining Larson's creative solutions with our global manufacturing footprint, sales team, and customer base allows us to provide an integrated concealment solution to wireless communication customers around the world," said Kaniewski.