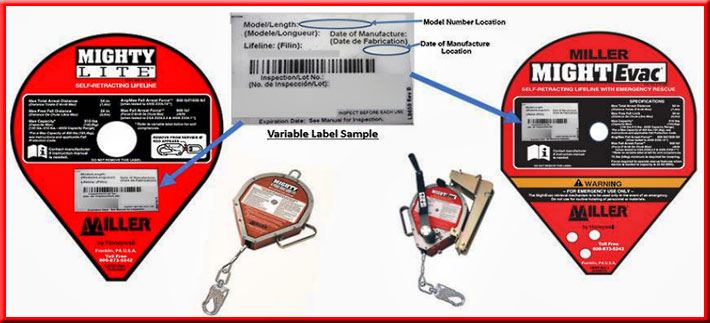 If you have been identified as a customer that has purchased certain Miller MightEvac and MightyLite Self-Retracting Lifelines (SRLs) products that were returned for repair work by Honeywell between September 1, 2019 and March 5, 2021, Honeywell has identified a potential issue with reworked brake components that may cause the products to not operate to specification.
While there have been no reported incidents related to this issue, out of an abundance of caution, notice is being sent to provide guidance on certain testing that must be completed immediately and prior to use in order to ensure proper operation of these SRLs.
To view the user safety notice and check your equipment CLICK HERE.