Snyder steps down as tower standard's chief, Reese selected to be at helm of TIA group
December 5, 2006 -- Following his successful shepherding of the nation's newest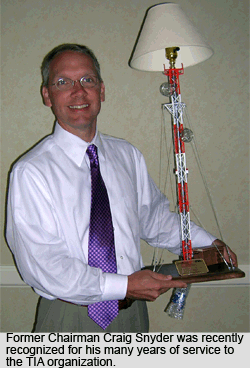 revision of its antenna and tower standard, Craig Snyder has stepped down as Chairman of the TIA TR14.7 Committee, a position he has held since 1998.

Snyder, formerly chairman of the National Association of Tower Erectors, was the first non-engineer to chair this committee since its formation in 1959.

"Being a non-engineer on a committee made up largely of the best tower engineers in the country was very gratifying. As is typical with most volunteer positions, what you seem to take away from the experience is the many friendships made. Being Chairman of the TIA Tower Standard Writing Committee for 8-1/2 years was no exception. We met from coast to coast, north to south during my tenure and each city has an enduring memory. But the fifty or so people associated with the committee inspire the fondest memories," Snyder said

He served as Chairman of both the Engineering Committee TR-14, Point to Point Communications Systems, and Engineering Subcommittee TR-14.7, Formulating Subcommittee for the TIA/ANSI-222 Standard.
Please see: Reese and Erichsen to lead group

SBA to acquire 69 SunCom towers for $18 million
November 14, 2006 -- SunCom Wireless Holdings, Inc. today announced that it has agreed to sell 69
wireless communications towers to SBA Towers II LLC, a wholly owned subsidiary of SBA Communications, for $18.0 million. Subject to customary closing conditions, the transaction is expected to close in the first quarter of 2007.
The towers are located throughout SunCom's markets of North Carolina, South Carolina, and eastern Tennessee.
As part of the sale agreement, SunCom and SBA will also sign at closing 10-year site lease agreements for each of the 69 towers, with four 5-year lease renewal options.
After giving effect to this transaction, SunCom will no longer own any wireless communications towers in its continental U.S. markets. Upon closing, SunCom has agreed to prepay the first four years' rent to SBA.

ATC eagerly eyeing India; SBA misses analysts' numbers while Global Signal meets expectations

November 8, 2006 -- The enticement of Asia could be one of American Tower Corporation's growth drivers as it looks for international market opportunities in India.
Replying to recent rumors that ATC was ready to ink a considerable tower contract in India, CEO James Taiclet told analysts today, "We are seeking, but have not concluded any agreement or arrangements with any specific carrier."
News reports have said that Reliance Communications is interesting in selling some of their 15,000 existing cell sites for CDMA and GSM services in India to ATC.
Although Taiclet said that there aren't any contractual agreements in India, he did say that the country is a vibrant market with low penetration and the country scores high on overall political and economic stability.
ATC has been actively seeking to strike a tower sale leaseback or build to suit or a combination that is meaningful enough in size to merit market entry into India. Please see: ATC vies for fifth-largest market.

Andrew surcharges to be dropped in favor of quarterly list pricing adjustments, if required
November 3, 2006 - Andrew Corporation, a global leader in communications systems and products, will implement a simplified pricing structure for all cable products.
Effective January 1, 2007, Andrew will eliminate standalone surcharges and adjust list prices to reflect fluctuating costs of raw materials, especially copper, that are used in manufacturing Andrew's HELIAX® and RADIAX® cable and related products. Prices will be adjusted quarterly, as necessary.
Andrew began applying surcharges on its cable products in April 2006 to partially offset the ongoing, dramatic rise in raw material costs. Effective January 1, surcharges instead will be included in the adjusted prices. On average, however, the new price structure is expected to have little or no impact on current net pricing paid by customers.
"This new structure will simplify pricing of cable products for Andrew customers, and is in direct response to our customers' feedback regarding standalone surcharges," said John DeSana, group president, Antenna and Cable Products Segment, Andrew Corporation. "We remain committed to cost-effectively providing the world's highest quality and performance in cable products, including a simplified pricing plan and new options such as our recently introduced aluminum cable products."
Additional list price information is available from: Primus Electronics , Talley Communications and TESSCO.

Andrew Corp. to acquire EMS Wireless division
November 2, 2006 - Satellite and defense products maker EMS Technologies Inc. said Wednesday it agreed to sell its EMS Wireless division to communications systems provider Andrew Corp. for $50.5 million in cash.
The companies plan to close the transaction within 30 to 60 days, subject to closing conditions and certain required third-party consents.
EMS Wireless, formed in 1993, employs approximately 200 people and is headquartered in Norcross, Georgia. The division's core product lines are base station antennas for mobile wireless and fixed wireless applications, and in-building and repeater services.
"EMS Wireless and its employees have a successful track record in innovation and customer responsiveness, and their addition to Andrew will deliver compelling strategic and financial benefits," said John DeSana, group president, Antenna and Cable Products Segment, Andrew Corporation. "EMS Wireless will strengthen our relationships with key customers and extend our leadership position in wireless subsystems."
EMS will remain liable for certain warranties and representations contained in the sales agreement.
The company said it will now concentrate on the development of its three core businesses.

TESSCO's core revenue growth and dividend sends nation's largest supplier's stock soaring
Update: November 30, 2006 - TESSCO issued a 3 : 2 stock split.
October 26, 2006 - TESSCO Technologies Incorporated's stock soared today almost 15% following a strong second quarter, upwards guidance for 2007 and a healthy dividend announcement.
Chairman, President and CEO Robert B. Barnhill commented, "We continued our recent momentum with a strong second quarter, making excellent progress on the achievement of our imperatives resulting in 48 percent growth in commercial and government sales and earnings per share of $0.44." TESSCO's second quarter ended September 24, 2006.
Barnhill continued, "As part of our ongoing commitment to maximize shareholder value, we repurchased approximately 633,000 shares during the quarter, largely as a result of one transaction with a large former shareholder. In addition, with the objective of continuing to broaden our shareowner base, we are declaring a stock dividend of 1 share for every 2 shares owned to shareholders of record on November 15, 2006."

He further stated, "We continue to diversify and broaden our business and are less dependent on large cellular carrier-dominated infrastructure expenditures. While cellular accessories and repair components drove a large portion of our year- over-year growth during the quarter, we also experienced strong growth of infrastructure product sales to self-maintained users, technicians and governments, and other test and maintenance product sales."
TESSCO's Installation, test and maintenance product sales and gross profits increased year-over-year by 40 percent and 56 percent, respectively. This year-over-year increase in revenues, gross profits and gross margins was primarily driven by large sales of repair components related to our expanded major repair components relationship.
The company now expects earnings in the range of $1.60 to $1.75 per share for the 2007 fiscal year, up from the previous guidance of $1.35 to $1.55 per share.
The wireless industry's largest wireless infrastructure distributor saw an increase in its stock of almost 15% at noontime trading. TESSCO's stock has seen an 83% increase during the past six months.

Marc Ganzi joins PCIA Board, Stoops again at helm
September 28, 2006 - Marc Ganzi, Chief Executive Officer and founder of Global Tower Partners of Boca Raton, FL, has joined the Board of Directors of PCIA - the Wireless Infrastructure Association. It was also announced by the advocacy group that Jeffrey Stoops, President & CEO of SBA
Communications Corporation, also of Boca Raton, will serve again as the association's chairman.
Michael Fitch, President and CEO of PCIA stated, "PCIA welcomes Marc to our Board of Directors. Marc has extensive experience in the wireless infrastructure industry and his insight will be a valuable addition to our Board."
Prior to the formation of Global Tower Partners, Ganzi worked as a consulting partner for Deutsche Bank Capital Partners in New York City. Prior to his tenure at DB Capital, he was the President and co-founder of Apex Site Management, a company that was the nation's largest third party manager of wireless and wireline communications sites. In 2000, Apex merged with SpectraSite Communications.
Jim Taiclet will serve as Secretary and Vice Chairman, and David Weisman will serve as Treasurer. Jerry Elliot, John Kelly, and Tam Murray were re-elected to the Board, while Michael Fitch remains appointed to the Board.

Wireless industry web sites might have to put their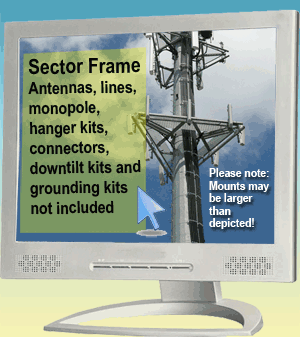 pitch in their pictures
September 14, 2006 - I didn't need coffee this morning for my morning jolt. It was provided after reading an article about a lawsuit being brought by the National Federation of the Blind against Target.
A federal judge - this is no joke - actually ruled last week that the nation's second largest retailer can be sued because its website is inaccessible to the blind.
Although this is a headline writer's Nirvana: Target targeted, Group shoots at bullseye logo, Every picture must be worth and have a thousand words - it's also a classic case of our legal system being out of touch.

Please see: It ought to be in pictures .

MUTI expands capabilities in Kansas City market
September 13, 2006 - Midwest Underground Technology, Inc. with corporate offices in Gibson City, IL and regional facilities in Chicago, IL, St. Louis, MO and Grain Valley, MO recently purchased the former Communication Equipment Specialists, Inc. facility in Lee's Summit, MO, a south east suburb of Kansas City, MO.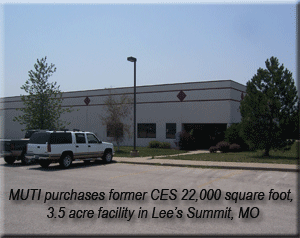 The purchase was finalized early last month and MUTI negotiated new hire agreements with approximately 20 former key CES employees to continue employment with MUTI. Additionally, MUTI transferred approximately 12 employees from its Grain Valley, MO facility to the new Lee's Summit location. The Grain Valley MUTI facility was closed the end of August and all of its operations will now be directed out of the new Lee's Summit facility. Midwest did not purchase the CES operation, just the former CES building facility and land.

The purchase of this facility and the hire of former CES key personnel will expand MUTI's microwave installation and maintenance capabilities as well as their tower erection and maintenance capabilities. The new Lee's Summit, MO facility will additionally be a regional stocking location for major telecommunication and broadcast companies in the Midwest, MUTI said in their press statement.

Midwest Underground Technology, Inc. is an active sponsoring member of NATE (National Association of Tower Erectors) and is a continuing participant of the NATE/OSHA Partnership program.

Content is key in capturing high GOOGLE ranking
August 31, 2006 - Making the top ten in keyword searches in Google is every webmaster's aspiration since it can bring thousands of new viewers to a web site. Being listed first in keyword or phrase searches, say some search engine optimization experts, helps to ensure high rankings in similar keyword searches.
In example, WirelessEstimator.com appears first in 672,000 possibilities for TIA Rev G. A TIA Rev F search should be considerably lower since the site has only been available to search engines for one year, and many hundreds of references of Revision F have been published prior to 1996 when the TIA/EIA standard was adopted, yet WirelessEstimator.com is still ranked first in 686,000. Search derivations such as TIA/EIA Revision G bring similar results.
Wireless contractors, suppliers and tower owners rely heavily upon SEO exposure for branding and sales opportunities by being exposed to new unique visitors and have tried numerous methods to capture higher rankings - from SEO software and consultancies to entire web site redesigns. Not all have been successful and the search optimization industry is fraught with failed enterprises. Please see: Content is key.

Safety campaign posters available at no charge

The National Association of Tower Erectors' motto, "Safety From the Ground Up" is backed by NATE's continuing efforts to provide members with new and updated safety and educational materials.

Their newest safety campaign - safety posters - is a reminder to employees to make safety their top priority.

The posters are available to members as well non-members. They can be downloaded by visiting: Safety Posters.

Andrew rejects unsolicited acquisition proposal from CommScope, ends ADC relationship
August 10, 2006 - The board of directors of Andrew Corporation unanimously agreed yesterday evening to reject CommScope, Inc.'s unsolicited rival proposal to acquire the company for $9.50 per share in cash. Andrew also said that it and ADC
Telecommunications had mutually terminated their merger pact of May 30, 2006 because "market considerations" raised significant questions about their ability to obtain necessary shareholder approvals.
Andrew said in a statement on Wednesday that CommScope's offer did "not adequately reflect the value of Andrew, its business prospects, and its industry-leading products, global customer base, and skilled global workforce."

In an acquisition attempt that has been conducted through letters and press releases, CommScope said, "We are disappointed that Andrew has decided to reject our proposal."
The Hickory, N.C. cable manufacturer would not state whether they were considering raising their offer in a hostile takeover. Please see: Backing out to cost $10 million.

Offer is on the table only until this Friday
ADC's dropping share price opens door for CommScope to acquire Andrew for $1.7 billion
August 8, 2006 - One cable giant is courting another coaxial Goliath in a triangular love fest that is being closely watched by industry observers, stockholders and employees of both companies.
Less than three months into the announced engagement of ADC and Andrew Corporation, CommScope has decided that if there are going to be acquisition vows, the Hickory, North Carolina cable manufacturer should be the selected suitor.



CommScope announced yesterday that its marriage proposal included acquiring all of the outstanding shares of Andrew Corporation for $9.50 per share in cash. CommScope's all-cash proposal represents a premium of approximately 36% over the $6.97 per share value Andrew's shareholders would receive under the existing merger agreement between Andrew and ADC Telecommunications, Inc. based on the closing price of ADC's common stock on August 4, 2006, the last trading day before CommScope's proposal was made public.
CommScope's proposal also represents a premium of approximately 20% over Andrew's per share closing price of $7.89 on August 4, 2006. The market welcomed the news and Andrew's stock soared almost $2.00, but remained flat today. CommScope saw a loss on the announcement yesterday, but recovered most of the drop at today's closing.
Some Andrew shareholders have voiced opposition to the ADC offer after ADC's stock took a nose dive since the May 31, 2006 offer to buy Andrew. Please see: Andrew's up, ADC's down.

Talley now distributes Alcatel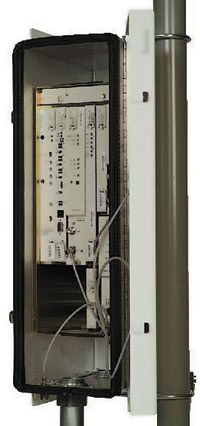 Alcatel's MDR-8000 is one of the industry's premiere microwave digital radios for point-to-point wireless communications. Operating in both licensed and unlicensed frequencies, the MDR-8000 radio is scalable from 2 DS1s to OC-3, all on the same platform with better than 99.999% availability.
Compact in size, with both indoor and outdoor installation options, the MDR-8000 offers simplified operation and maintenance. Totally integrated point and click PC/Windows graphical user interfaces include paperless Receive Signal Level history records. The radio is also compatible with all versions of SNMP so it can easily be integrated into any existing monitoring system.
Having established its reliability, scalability and versatility in delivering voice, video and data communications, the MDR-8000 is poised for the next wave. With the industry-wide migration to IP data networks, carriers are requiring innovative ways to bridge the gaps between their legacy networks and the visions of the future. Alcatel now introduces the latest innovation in wireless transport, the Ethernet interface.
Alcatels Ethernet interface utilizes the same RF and common modules as the MDR-8000 radio, operating in all the same frequency bands and offering all the same capacities. The Ethernet interface supports 10/100/1000baseT transport, with a possible combined data throughput of 300 mbps in a single shelf. The radio offers an RJ45 electrical or SFP optical input. The Ethernet interface supports a variety of bandwidth choices, which allows customers to tailor the radio to meet facility and data transport requirements. For additional information, visit: http://www.talleycommunications.com/

Barton to join Braniff in managing NATE's
insurance program in Houston
July 10, 2006 - Arthur J. Gallagher has announced the appointment of Sarah Barton as Program Manager of the National Association of Tower Erector's insurance program. NATE's alliance with Arthur J. Gallagher & Co., in conjunction with AIG, provides an insurance program specifically tailored to meet the unique needs of NATE member companies.
Barton and her new team have replaced Patrick Shea, Scott Hermesmeyer, Delia Phillips and Karie Brewer who have chosen to pursue other opportunities with Crump Insurance Services.
Jim Braniff IV, Area President of Arthur J. Gallagher Risk Management Services, Inc. will continue to head the management team for the NATE program. Barton, Becky Shuman, Colleen Holcomb, and Jennifer Walker will round out the new NATE team for Gallagher.
The underwriting program will continue to be handled by the same AIG team of Loren Clausen and Stacy Wilson of AIG Specialty Workers' Compensation, and Pam Stiles of Lexington Insurance. AIG is committed to sustaining and growing the NATE program through our exclusive arrangement with Arthur J. Gallagher.
Shea, who has managed the insurance program for the past ten years, is assisting in the transition of the program from Gallagher's Austin, Texas office to their Houston location.
NATE members have the option of using their current insurance agent or purchasing their insurance directly from Arthur J. Gallagher.
Arthur J. Gallagher team members include:
Jim Braniff IV - Area President of Arthur J. Gallagher, Houston, Texas
Jim started with AJG in 1994 as a commercial lines producer. He has developed expertise in many facets of the insurance industry to include program management, real estate, construction and international risk management while working for AJG in the U.S. and London. In 2002, Jim assumed the position of Area President for AJG's Houston branch.
Jim_braniff4@ajg.com
Sarah Barton - Program Manager
Sarah began her insurance career in 1992 with AIG in commercial underwriting. She joined Chubb Insurance Group in 1998 where she continued in both underwriting and production roles. Sarah's experience has created a unique combination of program underwriting, coverage analysis and production expertise.
Sarah_Barton@ajg.com
Rebecca Shuman, CIC - Team Manager
Becky has been a part of the AJG, Houston team since 1997. She has served as a Team Manager overseeing account management and client service teams since 2000. With 25 years of commercial insurance experience, Becky has worked with a broad spectrum of industries and programs. Becky earned her CIC designation in 1987.
Becky_Shuman@ajg.com
Colleen Holcomb, CPCU - Account Manager
Colleen has worked for commercial insurance agency firms since 1981. During that time, she has had extensive experience in providing property and casualty coverages and client service for businesses involved in construction operations. Colleen earned her CPCU designation in 1997.
Colleen_Holcomb@ajg.com
Jennifer Walker - Assistant Account Manager
Jennifer began her insurance career in 2002 as a commercial insurance assistant. Her background includes strong client service and office administrative experience. Jennifer is currently pursuing her AAI designation.
Jennifer_Walker@ajg.com

Erector promotes accident awareness with a fresh approach: a paid day off to reflect upon safety
June 20, 2006 - Due to the unsettling amount of fatalities during the first six months of this year, Shenandoah Tower Service, Ltd. of Staunton, VA, is taking a novel approach to ensure that their employees stay focused upon safe operating procedures throughout the year.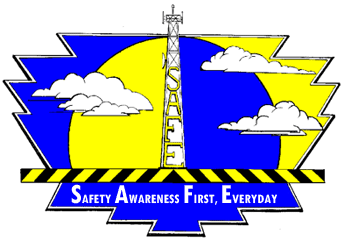 In addition to being compensated for the July 4th holiday, workers will also be given July 3rd off as well with pay if they use part of the day to reflect upon safety with particular emphasis on answering the question: How can I make my job, my company and my industry a safer place to work?
Replete with Safety Awareness First, Everyday banners, t-shirts and other promotional materials, STS Chairman and CEO Dave Anthony kicked off the company's "Safe Day" program this morning. Anthony said that employees are looking forward to writing safety suggestions that will be collected on July 5. Employees writing the top three essays will also be rewarded with prizes.
Anthony is an ardent supporter of workplace safety and has been active in that pursuit as a director for the past six years of the National Association of Tower Erectors.
"Many irreplaceable men have been injured and regrettably many more have
met with an untimely death, this year. In order to eradicate this epidemic, we feel extraordinary measures need to be employed. Therefore, STS is declaring July 3, 2006 as a "Safe Day," Anthony said.
Anthony said that none of his 50 employees will be working on any of their sites and he has requested the cooperation of their sub-contractors by not scheduling work July 2nd thru July 4th.
"We will be celebrating our nation's independence with the rest of the country. We will be pausing to think of the sacrifice so many have made during our history to ensure our freedom and thanking God that their sacrifice was not made in vain," Anthony said.
"We will also be giving thanks for the safe experience we have had in this tragic year for our industry. We will remember those of our industry who have fallen and pray that they are the last to do so and that their 'sacrifice' to alert us to the danger was not in vain," he emphasized.
Anthony said that he would welcome other companies that would like to share in an employee "Safe Day," and would be pleased to provide them with artwork and additional background about his company's program.
Sioux Falls Tower to enact similar safety program
Sioux Falls Tower of South Dakota will be enacting a smiliar program, according to President Craig Snyder.

Snyder said he is happy to report that his company has gone 1,342 days without a loss-time accident, but with the alarming number of accidents that have occurred this year in the tower industry, he can't let his guard down.
A Long Island, VA man was killed earlier this year in Martinsville. The 60-year-old technician fell to his death when a cable that he was riding snapped. His co-worker, who was also descending on the same line, was saved after he hit a trailer below the structure.
However, his wife said yesterday that he received serious injuries and may never walk again. She also said that he had suffered considerable brain damage following the accident.
Fifteen tower workers have been killed this year following a fall from a communications structure. Hopefully, Anthony's proactive safety program can assist in preventing additional deaths.

May 31, 2006 -- ADC and Andrew Corporation today announced that they have entered into a definitive merger agreement to create a global leader in wireline and wireless network infrastructure solutions. The transaction, which was approved by the boards of directors of both companies, will build upon the complementary strengths of each company to create significant growth opportunities and global economies of scale to expand earnings. For the most recent reported twelve months as of May 31, 2006, combined sales for the two companies on a pro forma basis totaled approximately $3.3 billion. The proposed business combination remains subject to shareholder and regulatory approvals.
Please see: Andrew Merger.

Towers to stay, but SBA Communications Corp's largest shareholder is set to exit
May 17, 2006 - Three weeks ago SBA Communications Corp. completed the purchase of AAT Communications from AAT Holdings for $634 million in cash and about 17.1 million newly issued SBA shares. AAT Holdings will be turning it into an all cash deal.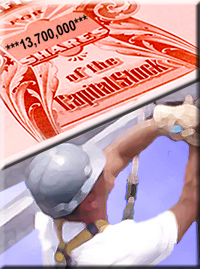 The transaction added 1,855 tower sites and 250 managed sites to SBA's tower portfolio. It also placed AAT Holdings as SBA's top shareholder, with approximately 17% of the company's outstanding shares.
However, it doesn't appear that SBA's Chairman, Steven Bernstein, will have to indulge his largest shareholder at their annual meeting in September or place an AAT executive on his board since AAT Holdings has decided to invest elsewhere, requesting to sell up to 13.7 million shares with an option to sell roughly 2 million more.
Founded in 1950, St. Louis-based AAT was the nation's largest privately held provider of wireless tower sites, serving major wireless carriers and a group of site-management clients.
In 1998, Charterhouse Group became the original private equity investor in AAT and was the tower company's controlling shareholder.
Under the guidance of AAT CEO Jerry Kent, AAT primarily built its tower holdings by acquiring the majority of its structures. In 2003, AAT bought 784 towers from SBA in the Western United States. That same year, the company also bought 78 towers in Alabama, Arkansas, Florida, Louisiana, Mississippi and Texas from U.S. Unwired Inc., and in 2004, the company bought all of Signal One L.L.C.'s 226 towers located in Alabama, Georgia, Mississippi and Tennessee.
SBA's share price was at $22.42 in late afternoon trading, losing $2.05, a drop of 8.4%.

Crown Castle adds 547 more towers to their portfolio with Union Telecom LLC acquisition
May 8, 2006 - Crown Castle International Corp., an independent owner and operator of wireless communications towers and other infrastructures, said Monday it has agreed to acquire Mountain Union Telecom LLC, a privately held wireless tower operator, for $309 million in cash less outstanding
debt, according to a company report issued this morning.
Crown Castle said the acquisition of Mountain Union, which has 547 communications towers either completed or under development, would be a good fit with Crown Castle's existing towers. Crown Castle owns, operates and manages over 11,000 wireless communication sites in the United States and over 1,300 in Australia.
Crown Castle's acquisition of Mountain Union is expected to close on or about July 1, 2006. At closing, Mountain Union's completed sites are expected to produce approximately $26 million in annualized site rental revenue, over 92% of which is derived from wireless telephony, broadcast, and government tenants, and approximately $18.2 million in annualized site rental gross margin. The average age of the completed sites in the portfolio is 4.6 years with concentrations in key markets such as Puerto Rico, Los Angeles, Denver, Phoenix and Las Vegas.
When it closes, Mountain Union's completed sites are expected to produce about $26 million in annualized rental revenue, most of which will come from wireless telephony, broadcast and government tenants, Crown Castle said.

Hark Tower Systems announces a formal relationship with PRIMUS Electronics of Joliet, IL
April 28, 2006 - Hark Tower Systems, Inc. of Ladson, SC, recently announced the completion of negotiations for representation of their products in an exclusive relationship with PRIMUS Electronics, Inc. of Joliet, IL.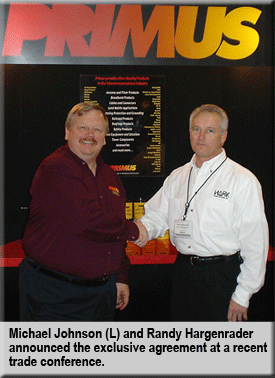 Hark Systems designs innovative and cost-effective monitoring and alarm solutions for a wide range of markets and applications which enhance infrastructure management capabilities.
In cooperation with PRIMUS Electronics, a national distributor of products to multiple markets in the U.S. and Canada, Hark systems plans to take advantage of the reputation and exemplary customer service provided by PRIMUS to grow Harks' business.
PRIMUS President Michael Johnson stated, "Our relationship with Hark is another in a long line of relationships with high quality, innovative manufacturers. PRIMUS is positioned to distribute and bundle products nationwide to several markets, with the tower, railroad, and commercial building industries being some of them"
Hark Tower Systems President Randy Hargenrader concurs, explaining, "A distributor who can provide national exposure to multiple markets, and possess the kind of customer service we require has been a longtime desire. PRIMUS fits every category for us. We are very excited about this relationship, and expect to grow our business significantly through PRIMUS utilizing their experienced sales team."

For additional information, visit: PRIMUS Electronics, Inc. and Hark Tower Systems, Inc.

Andrew Corporation acquires England-based Precision Antennas, Ltd for $26 million
April 13, 2006 - Andrew Corporation, a global leader in communications systems and products, announced today that it has acquired Precision Antennas Ltd., a Stratford, England-based provider of antennas for terrestrial and satellite communications systems.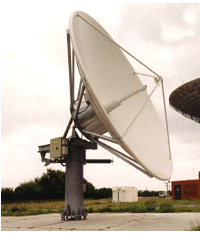 Under the agreement, Andrew paid approximately $26 million (15 million GBP) to acquire the subsidiary of UK-based Cobham plc. Precision Antennas designs and produces microwave antennas for use in carrying point-to-point radio signals, primarily for cellular network back-haul. In addition, the company produces couplers and earth station antennas. Its products are used today by customers primarily in the European market. Cobham had purchased Precision Antennas during October of 2004 for £3.0 million in cash.
"Precision Antennas is a strong complement to Andrew's existing portfolio of antenna systems and products," said John DeSana, group president, Antenna and Cable Products Group, Andrew Corporation. "The addition of Precision strengthens Andrew's market position in microwave antennas and enhances our ability to support the future needs of existing and new customers."
Precision Antennas had calendar year 2005 sales of $46 million and the transaction is expected to be slightly accretive to earnings over the next 12 months. Precision Antennas' approximately 500 employees at three sites in Stratford now are part of Andrew's Antenna and Cable Products Group.
"Precision Antennas is a strong business which has grown rapidly over the last two years under Cobham's ownership," said Tom Burwood, managing director, Precision Antennas. "The combination of Andrew's global focus on supporting customers' communications networks and our excellent products gives me confidence we can go from strength to strength," he explained.

Alltel hands off tower management to KGI
March 22, 2006 - KGI Wireless has inked a multi-year deal to handle the marketing and licensing services of Alltel Corp.'s 3,000 wireless sites.
The exclusive agreement includes Alltel's northern, southern, and western markets and expands Austin, Texas-based KGI's tower portfolio to more than 6,000 sites in 2,600 cities across 48 states.
The agreement represents the first time a major U.S. wireless carrier has selected a company to direct the marketing and licensing of a national tower inventory, according to KGI Wireless.
"Alltel carefully evaluated tower marketing companies and selected KGI because of their tower marketing experience, integrity, and licensing performance," says Jim McDonald, Alltel's vice president of network services.
KGI's tower collocation program helps people locate sites quickly, streamlines the application and approval process, and helps wireless carriers build networks faster.
KGI has two decades of experience in tower marketing, real estate management, information system design and management, and wireless system planning and design. It's tower portfolio includes more than $600 million worth of radio tower assets from Alltel, Charter Communications, Mediacom Corporation, and Time Warner Cable.

Alliance Corporation adds new office/warehouse facilities in Norcross, Georgia to further growth
January 25, 2006 -- As Alliance Corporation celebrates 13 years of operations and growth in North America supplying product and value-added services to the wireless communications and wireless
broadband industry, they announced today the opening of a new facility in Norcross, GA, to better service the southeast and southwest United States.

"Opening new warehouse facilities in strategic locations remains an important business objectives as Alliance Corporation continues its rapid growth across North America," said John S. Murdoch, General Manager of Alliance Corporation. "These ongoing investments in our infrastructure are designed to meet increasing customer demand for our products and services."

Established in 1993, Alliance Corporation has been serving the global Wireless Communications and broadband market. Alliance specializes in providing the industry with 100% of the passive and active components that goes into today's most advanced, next-generation telecommunication infrastructures.

Alliance Corporation is a value-added distribution and logistics resource that has historically focused on the wireless communications and broadcast Industries. Starting in 1993, Alliance has and continues to make a substantial investment to develop strength in the wireless and broadband communications industry. Adding skilled technical and engineering services to its offering, Alliance is positioned to support their customers from conception to completion on all wireless and broadband projects.

For more information, call Alliance at 1-866-243-7378, email sales@alliancecomm.com or visit: www.alliancecorporation.ca .

Cornerstone, other wireless subsidiaries merge
January 23, 2006 -- Fortune Diversified Industries, Inc. announced the formation of Fortune Wireless, Inc., an Indianapolis, IN company. Fortune Wireless is the result of streamlining the operations of existing companies PDH, Inc., MAGTECH Services, Inc., Cornerstone Wireless Construction Services, Inc., and Innovative Telecommunications Consultants, Inc. (ITC). By combining the

management teams of these entities, Fortune Wireless is positioned to provide a full array of turnkey services to its existing customers under one combined entity, including site acquisition, consolidation and upgrade services, architecture and engineering services, construction and technical services.

"The creation of Fortune Wireless further strengthens our ability to serve customers throughout the Midwest and South regions," stated John Fisbeck, CEO. "PDH, Magtech, Cornerstone Construction and ITC have each built strong businesses in these regions, and our employees are very valuable resources for the Fortune Wireless team. We also look forward to providing our new customers with a more comprehensive array of wireless development services to improve their overall business efficiencies and to reduce their costs with our experienced management team and technical support programs."

The officers of Fortune Wireless are:
John Fisbeck - CEO
Amy Gallo- CFO
Carrie Fitzsimons - Chief Operations Officer/General Counsel
Hydre Abdullah - President, Construction Services
Clay Melnyk - President, Technical Services
Mark Allen - President, Architecture and Engineering Services
Ray Coggins - Vice President Operations, Construction Services
Peter Fellegy - Vice President Operations, Site Acquisition and Engineering
Darren Snodgrass - Vice President Program Management, Site Acquisition and Engineering

Revenues for the three months ended November 30, 2005 for Fortune Diversified Industries, Inc .were $36.4 million as compared to $25.0 million for the same period of 2004, representing a 45% increase and the highest quarterly revenues in the Company's history.

NATE Orlando, Florida Conference expected to see excellent attendance February 13th - 16th

January 14, 2006 -- The National Association of Tower Erectors' annual confab scheduled for February 13-16 is shaping up to be one of the best ever, according to Paula Nurnberg, the show's operations coordinator.
The conference and exhibition has grown in size and scope and is one of the must attend events every year for many key industry professionals in the tower construction, service and maintenance industry.
Attendance is expected to beat last year's numbers and visitors will enjoy the excellent offerings from many additional exhibitors that will be at the Disney's Coronado Springs Resort in Lake Buena Vista, FL event, Paula explained, noting that registration must now be made on site. Full conference passes are $199 for NATE members and $499 for non-members.
For seminar schedules, exhibitors and other conference information, please view: NATE in Orlando.

Incumbents reelected; Kevin Reski to fill vacant NATE board seat during February conference

January 6, 2006 -- Kevin Reski, President of Great Plains Towers, Inc. of West Fargo, ND, has been elected to fill a board seat on the National Association of Tower Erectors being vacated by Craig Snyder.

Craig will retire from the board on February 13, 2006 when the association will hold its annual meeting. At that time the newly seated board will chose its executive officers. Craig is currently serving as NATE's Chairman. He elected not to run for a new two-year term as a director, a position he has held since the organization's founding in 1995.

Kevin has been in the industry for more than 30 years and is experienced in all aspects of tower construction from heavy broadcast towers and antennas to small cellular applications. His company is a founding member of the organization and he actively serves on the membership committee.

Four incumbent board members were also reelected: Pat Cipov of Cipov Enterprises, Inc.; William Gathright, Sr. of Brook Hill Communications, Inc.; Ron Romano of Installation Services, Inc. and Jim Coleman of Southern Broadcast Services, Inc.

They will join board members Don Doty of Doty Moore Tower Services, LLC; Terry Sharp, Jr. of Grant Tower, Inc.; Dave Anthony of Shenandoah Tower Service, LTD; and John Hanna, Jr. of Tower and Communication Services, Inc. Don Doty currently serves as NATE's Vice Chairman and Terry Sharp as its Secretary/Treasurer. Seven NATE members ran for the five available positions.

Members eligible to vote are those companies whose primary source of revenue is derived from erecting, servicing, constructing or maintaining communications towers. Ballots are tallied in early December.

The association's 11th annual conference and exposition will be held February 13 through 16 at Disney's Coronado Springs Resort, Orlando, FL.

For additional information regarding NATE and the benefits of membership, visit www.natehome.com .

$158 million Verizon Michigan upgrade completed with 135 new cell sites, 54 equipment upgrades

January 5, 2006 -- Verizon Wireless announced today that it had completed a $158 million investment for 2005 to upgrade the company's digital network in Michigan. Included were new cell sites and upgrades of existing cell sites to improve call quality and capacity, increase coverage area and enable advanced services.

Verizon said its investment in Michigan over the past four years totals nearly $500 million. Highlights for 2005 included 135 new cell sites, equipment upgrades on 54 existing cell sites, installation of 95 permanent backup generators at cell sites and building out the network in the Battle Creek, Benton Harbor, Kalamazoo and Jackson markets, allowing seamless coverage along I-94 from Detroit to Chicago. The company also launched its "Evolution-Data Optimized" third-generation network in metro Detroit, allowing wireless broadband data speeds of 400 to 700 kilobits per second, and V-Cast, a content-on-demand service including live games, music videos, news, weather, sports and more.

Fryer's TowerSource Acquired by Biby Publishing
Dec. 29, 2005 -- Biby Publishing, LLC (www.biby-pub.com ) has announced the purchase of Fryer's TowerSource (www.towersource.com ), which includes the award-winning, on-line, site-location tool TowerSource, Fryer's Site Guide, the Tower Owner Buyers Guide, the Annual Tower Market Analysis Report and the Tower Data Warehouse.

The acquisition of Fryer's TowerSource complements Biby Publishing's flagship publication, AGL (Above Ground Level) magazine, which is published eight times annually and serves the tower and antenna siting industry.

"This was a perfect fit for us," said Richard Biby, P.E., CEO of Biby Publishing. "Fryer's name has
been synonymous with quality analysis and information services to and about the tower industry for many years. I had the pleasure of working with Jim on many projects over the past 12 years, and am very pleased to have the opportunity to continue to work with Jim and expand those capabilities."

Biby said he plans to expand the utility of the Web site and data with other markets tangential to the tower industry.

"It's always been said that towers are the backbone of the telecom industry, and Fryer's has targeted tower owners better than anyone," Biby said.

Jim Fryer will remain with the group in a consulting capacity. The price of the acquisition was not disclosed.

Fryer's TowerSource is an award-winning, on-line antenna site-selection tool for the United States with built-in survey tools, 12 searchable criteria fields and a "click-and-zoom" map drill-down function that focuses from state level to street level on more than 200,000 sites. A new layer of emergency management facilities adds to the information base by identifying the nearest Emergency Management Center to any given tower and helpful location analysis for anyone serving first-responders.


Launched in 2000 as an electronic version of Fryer's Site Guide, TowerSource went on to win consecutive awards at the Shorecliff Tower Summit conference as "Best On-Line Site Location Tool." In partnership with PCIA - The Wireless Infrastructure Association, TowerSource was adapted to the association's Web site and re-labeled Tower Search to serve as an MLS for the tower industry.
Fryer's Site Guide is an electronically based publication, available in PDF format, based on current data drawn from a 200,000+ tower data file. Each directory can be customized and sorted on demand and shipped as an attachment in 24 hours or less. Hard copy issues can be generated upon request.

"The Guide" was first published in 1990 in a 6-volume format, many copies of which are still found on the shelves of veteran tower executives.

Tower Owner Buyers Guide lists every type of company servicing the tower industry. The Buyers Guide is mailed to every tower owner free of charge. Tower company vendors may list free of charge with a basic listing and appear both in print and in an on-line searchable directory on TowerSource.

Tower Market Analysis Report is an annual publication that helps define the size, shape and direction of the wireless infrastructure industry. It explains tower ownership as a business model, updates the current industry status and forecasts business activity. The Report is useful to both financial investors and tower owners alike in understanding the macro and microeconomics of the tower industry.

TESSCO's industry leading web site just got better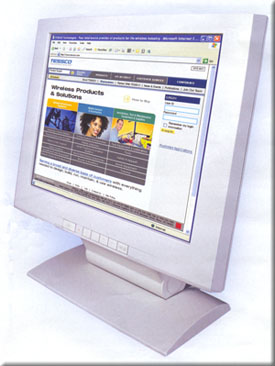 November 18, 2005 -- A long time powerful web site has become even better. TESSCO Technologies recently launched their new site at www.tessco.com .

One of the nation's most successful wireless communications suppliers, TESSCO now features a new look and faster access to their many thousands of products and solutions.

Their streamlined home page provides links to all major product categories, plus the site has customized market pages with news, hot products and programs targeted to their wide audience of customers.

They also feature over 40 brand-new illustrated applications as well as dozens of product solutions pages with featured products, services and promotions.

Although they have been well-known for their easy purchasing programs, the site now further simplifies the purchasing process with clear descriptions of new pricing and delivery programs.

Twelve powerful searches have been added to assist with their personalized account information including order tracking and order history.

Thirty years of Landmark Tower records

to be disposed of following bankruptcy
November 14, 2005 - Job files and records related to tower design and construction by bankrupt tower manufacturer Landmark Tower Corporation and its predecessor, Adelphon Inc., will no longer be available after the next 20 days, according to the Chapter 7 Trustee, Carey D. Ebert of Ebert Law Offices, P.C. of Hurst, TX.
More than 30 years of files are available. The drawings prior to the early 1990's are done by manual drafting. Thereafter, they are done by computer. Tower types include the patented Landmark Type 1 and Landmark Type 2, Landmark Dart, conventional self-support, and guyed towers. Other projects include the patented Skypod, VEXCEL Lift, tower augmentation and other unique configurations.
The proprietary information available includes foundation drawings, original fabrication drawings, computer files mostly in RISA 3D used in analyzing towers, and detailing files in AutoCAD.
The materials are available for inspection upon request. If you are interested in purchasing this information from the bankruptcy estate, contact Carey Ebert at 817-268-2468. Landmark Tower was known for its unique tower designs.
Engineer Hank McGinnis served as the Fort Worth manufacturer's president until he passed away October 2, 2002 at age 63. His wife Jane served as the company's president until the tower manufacturer filed for bankruptcy.

Global Tower Partners quickly ascends to being sixth largest tower owner with Mesa purchase
November 7, 2005 --Global Tower Partners said it has purchased Mesa Communications Group, a tower company with holdings of approximately 250 towers in the Northeast, New England and Mid-Atlantic states. GTP now owns, manages and master leases some 7,200 sites, including 1,800 owned towers.
The Boca Raton, FL-based company has been on a buying binge since it was founded in 2002 by Marc Ganzi, chief executive officer of GTP. It is the country's sixth largest tower owner, just behind AAT Communications. Earlier this year GTP acquired 563 communications towers from Dobson Communications Corporation.
"The Mesa acquisition solidifies our expansion that we started earlier this year into the Northeast portion of the United States," said Ganzi.
"The Mesa management team has done an excellent job through the years of developing and operating highly strategic tower locations and we very pleased to add these assets to our portfolio," explained Ganzi.
"We are proud of the strong regional clusters of towers developed by Mesa, and believe that GTP is well positioned to move the development program forward in the state of Maine," said Michael Williams, president of Mesa.
Terms of the agreement were not disclosed.

PCIA concludes its best attended wireless infrastructure conference and expo in Florida
September 22, 2005 - More than 1,300 attendees participated in the nation's number one tower and antenna show. PCIA held its annual Wireless Infrastructure Conference and Expo in Hollywood, Florida, from September 13-15, 2005, at the Westin Diplomat Resort & Spa. Industry professionals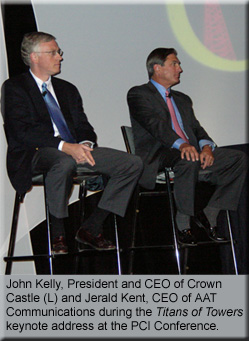 were provided informative conference sessions, networking opportunities and a sold out show floor.

"We had a record turnout and the feedback from participants of the educational sessions, speakers and exhibits was enthusiastic," said Michael T.N. Fitch, President and CEO, PCIA.

The "Titans of Towers" Keynote featured the Presidents and CEOs of the largest tower companies: David J. Grain, President, Global Signal, Inc.; John Kelly, President and CEO, Crown Castle International; Jerald Kent, CEO, AAT Communications; Jeffrey Stoops, President and CEO, SBA Communications Corporation; and James Taiclet, Chairman, President and CEO, American Tower Corporation. They addressed the state of the industry, agreeing that the wireless infrastructure industry is in a very healthy position.

The Carrier Keynote address was made by Morgan E. O'Brien, Co-Founder and Former Vice Chairman of Nextel Communications, and a pioneer in the wireless industry. He discussed his ideas to fix the failure of public safety communications in emergencies such as Hurricane Katrina. O'Brien urged a combination of entrepreneurship and competition to create a reliable, redundant capability that will meet the urgent needs of first responders.

The PCIA 1st Annual Industry Golf Outing was held at the Diplomat Country Club on Tuesday, September 13. The sold-out golf tournament provided an excellent opportunity for members to network.
The 2006 PCIA Wireless Infrastructure Conference & Expo will be held at the Gaylord Opryland Resort & Convention Center in Nashville, Tennessee, from September 19-21, 2006.


Weisman Consultants and tower design software reach high achievement levels in the past 25 years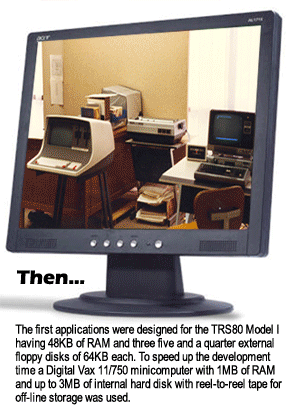 August 22, 2005 - Twenty-five years ago this month, development of the first commercially available tower engineering software began and what used to take a week to do can now be accomplished in less than a minute thanks to a young enterprising Canadian engineer who kept a commitment to a long-time friend and business associate.
After eight years in tower design and analysis at Morrison, Hershfield, Burgess, and Huggins Limited (MHBH), Simon Weisman left to start a new company that would help other engineers make use of computers in their work. The intention of Weisman Consultants Inc. (WCI) was to provide finite element analysis to engineers and business related software and training to small businesses.
Soon after establishing the company, Simon was approached by a friend, Kurt Penfold, a professional engineer who worked - and still works as V.P. of Engineering - at Trylon, to write software for the analysis of guyed towers, to be run on a Radio Shack TRS Model I. Young companies bite at every opportunity, so a contract was executed which made Trylon the first licensee of what was to become GUYMAST, the first commercially available guyed tower analysis program to run on a personal computer. Simon anticipated that there would be a total of six licensees. Please see: Six months stretches to five years.

Site Pro 1 announces opening of new Atlanta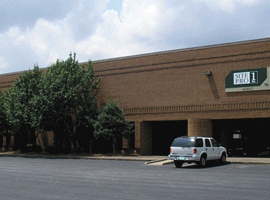 super distribution center
Site pro 1, of Hauppauge, NY, recently opened its second super distribution facility in Atlanta, GA. This state of the art facility is fully stocked with all of Site Pro 1's product lines.

"This new southern facility has us really excited. It is a testament to our continual commitment to our customers. We can ship 8 southern states next day by truck and states like Texas and Louisiana are now only two day shipping points. This increases our service level to our southern customers while also decreasing their total procurement cost. This was quite an undertaking to accomplish. We were committed to doing it in a manner that did not impact our customers who continue to be serviced from our Hauppauge, NY facility," said Steve Hagee, Vice President of Sales for the company.

"Site Pro 1 is known in the industry for having excellent customer service for infrastructure components. The Atlanta distribution facility will help us further that company-wide commitment," Steve explained. For additional information visit: www.getpro1.net