Product Information
Self-Supporting Towers
From lightweight roof mounted assemblies to structures exceeding 500', the self-supporting tower is the most versatile structure for accommodating everything from Wi-Fi and other unlicensed services to cellular, meteorological, microwave and other applications.
Self-supporting towers are generally more expensive than guyed towers of the same height. They are often chosen where property values are high or construction space is extremely limited. Although there are towers designed with four legs, a triangular three-leg hot-dip galvanized structure is the most common tower manufactured in the Americas.
Design styles are angular, tubular or solid leg steel in knockdown or fabricated sections.
The base section face width, the distance between the centers of two legs, becomes larger as the structure's height increases. However, most tower manufacturers can custom engineer the tower to accommodate the height, antenna loading and wind load requirements while maintaining a reduced or desired base size dimension. Be prepared, however, to open your corporate wallet since this will typically increase the tower steel cost as well as the associated foundations due to increased base reactions.
Standardized modular designs by some manufacturers will expedite the fabrication process and significantly shorten the delivery time. With current computer automation, permit design drawings, whether standard or custom, are being delivered in quicker timeframes.
Some manufacturers have the ability to provide a factory applied finish coat, if required.
There are multiple manufactured designs, each one having benefits, from tubular, solid and truss-style solid legs to back-to-back angles.
If the tower structure's elevation is over 200 feet it will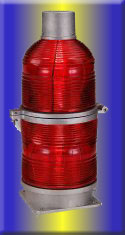 be required to have obstruction lighting. Some structures close to an airport will require lighting no matter what height the structure is. If lighting is required you'll find additional information by going to:
If you have an existing self supporting tower that is over capacity, there are various strengthening systems that are available to reinforce the structure in order to increase its co-location capability. Also, there are engineers whose specialty is in designing retrofitting systems.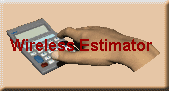 Pricing for your site-specific self-supporting tower is available from our valued tower manufacturers. Many of them have on line quotation request forms for a quick and accurate proposal. In addition to your system's requirements, you will be requested to provide the design wind speed for the structure's location.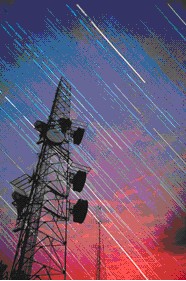 To identify the wind speed, please visit ABOUT WIND SPEEDS . Minimum basic wind speeds (MPH) are presented so that the Wireless Estimator user can identify the requirement in each county in all states, for estimating purposes only. Keep in mind that in each county or city there might be a special wind region or an increase in the basic wind speed to accommodate hurricane prone coastlines. In addition, the owner may require an increased wind speed to protect further his investment.
When effective January 1, 2006, the new TIA/EIA Revision G standard will incorporate sweeping changes. To get a headstart on learning about some of the new purchaser and manufacturing requirements, please view TIA/EIA Revision G .


NOTE: Before ordering a tower, identify the TIA/EIA revision the building department requires as well as any special design requirements. Although Revision G goes into effect January 1, 2006, some jurisdictions may require the design to meet Revision F until IBC adopts Revision G or their code books are updated and reference Revision G. However,

if required, towers can be designed to meet both revisions. For additional information on Revision G, contact the following tower manufacturers and engineers:
Radian Rohn, Sabre Communications, Valmont Communications or Weisman Consultants . Also, review our Tower Design Checklist to ensure that you can easily provide the necessary information to your tower manufacturer to ensure that it meets your specific requirements and not the default design.